Seen in November
Hey, isn't it late to be talking about what you saw in November? Yes. That is true but it was a busy month full of pandemics and American elections and any other excuse I can make up. Here's what I saw. Here's what I have to say about it.
The Long Way Up
Apple TV+
A continuation of Ewan McGregor and Charlie Boorman's motorcycling adventures. In this series they ride from the southern tip of South America to Los Angeles with a small crew filming them along the way. The difference this time is they are using and evangelizing electric vehicles. McGregor and Boorman are riding two prototype Harley-Davidson touring motorcycles while their producers are following in two prototype Rivian electric trucks. There are more than a few challenges enroute but for the most part this is just a fun travel adventure at a time when most of us are commandeering our couches rather than being kings of the road.
Fargo S02
Netflix
The second season of this anthology series lives up to the quality of its cinematic parent from which the show was spawned. The original Coen brothers film continues to act as a type of spirit guide to the series. Season two is set at the end of the 70s when a big time Kansas City mob wants to move in on the profitable but small time family-run Gerhard trucking and criminal operation. These events coincide with the youngest Gerhard brother's disappearance and a beautician's attempt to cover a hit-and-run accident. The season is also a sort of prequel to season one, which was a nice surprise and a satisfying endnote to a satisfying season.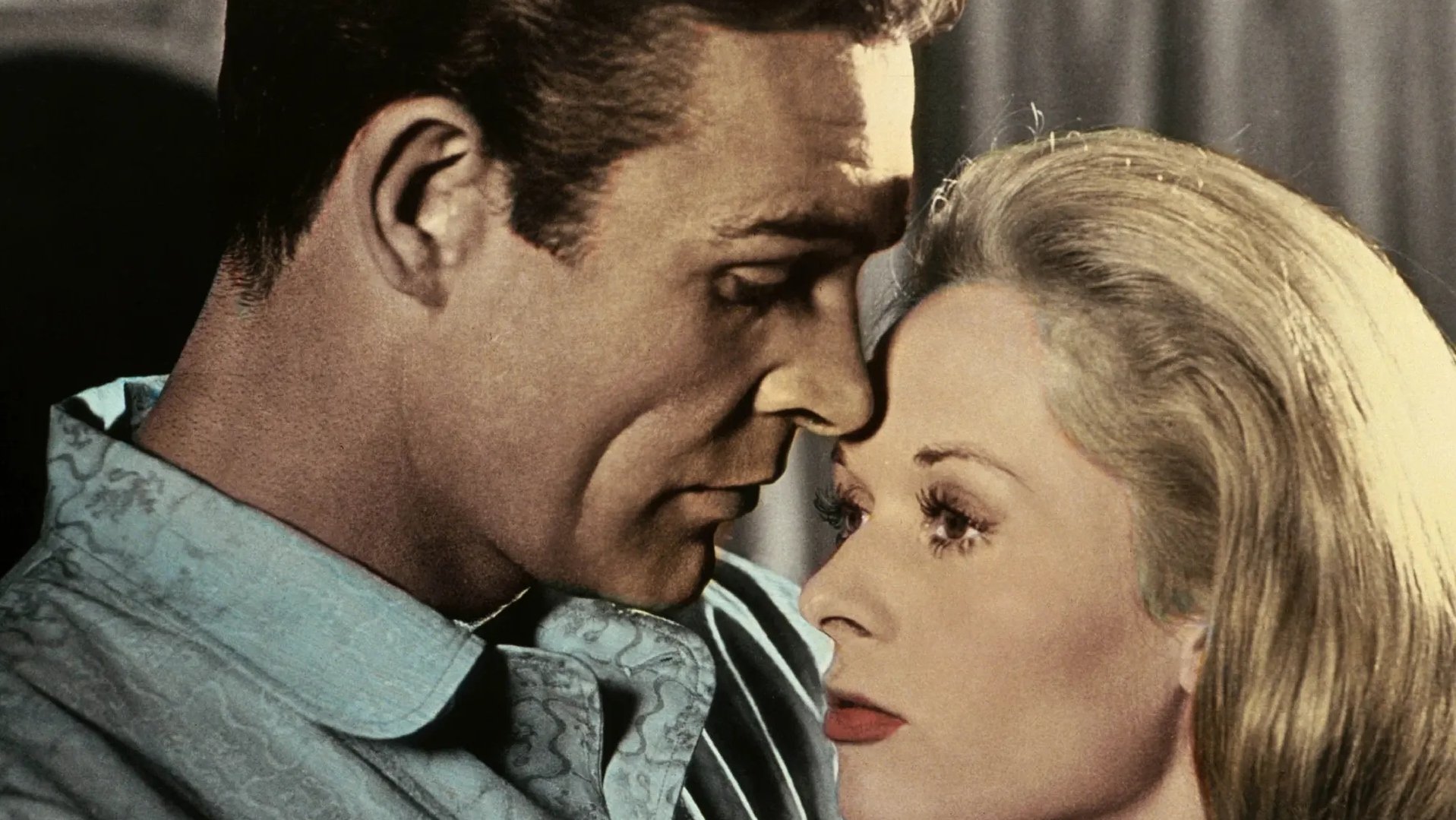 Connery and Hedren in Marnie. Image via The Movie Db.
Marnie
Crave
Sean Connery plays Mark, a wealthy man who becomes fascinated with a woman named Marnie, played by Tippi Hedren, after she steals from his family business. He marries her and then attempts to cure her of her psychological problems through rape. After that triumph of masculine intuition he saves her from a weirdly failed attempt at suicide. If that sounds rough, I'm afraid to tell you, it is also pretty accurate. Marnie is a woman scarred by her past and can see a future no further than stealing and moving on. Yet, her new husband is determined to unravel her past to discover why she is so averse to sexual abuse. OK, I'm being facetious, but it is a weird and uncomfortable film to watch now and I'm sure it wasn't that much easier to watch when Alfred Hitchcock made it in 1954. What I find interesting is how eager Hitchcock is to dig deeply into some shallow pop psychology of a difficult subject but isn't the least bit interested in his own fascination with blonde hair starlets and their waves of peroxide swirls.

Billi and family in The Farewell. Image via The Movie Db.
The Farewell
Amazon Prime
This is the amazing story of family and tradition that is both joyful, celebratory and bittersweet. Awkafina plays, Billi, a young Asian American woman living both the in the US where she grew up and the world of her fairly conservative Chinese family. When the family discovers their beloved matron, Billi's grandmother, is seriously ill with cancer, they invent a ruse, a family wedding, to visit her as their last goodbye without telling her how sick she is. Many traditional and conservative cultures believe in this practice, by the way. It's more common than you may think to intentionally withhold information about a serious illness particularly from an elderly family member, presumably so that they may live out their remaining days without worry. Billi is torn between telling her grandmother the truth and respecting her family's wishes. Many more relationship quandaries within the family are exposed by this dilemma but it's in seeing these difficulties we see the value of family. As they say, the hard stuff is hard, but it's what makes us who we are.

Ragnarok S01
Netflix
You're an awkward teen who has just moved to a small one-company-town in rural Norway so it isn't easy to slowly discover you may be a modern reincarnation of the god of thunder, Thor. It's even harder when your closest friend in this new town is murdered when investigating an environmental problem caused by the town's primary employer. Caught somewhere between a high school soap opera and an epic Marvel film, this low key (though not "Loki") series is a good bit of fun.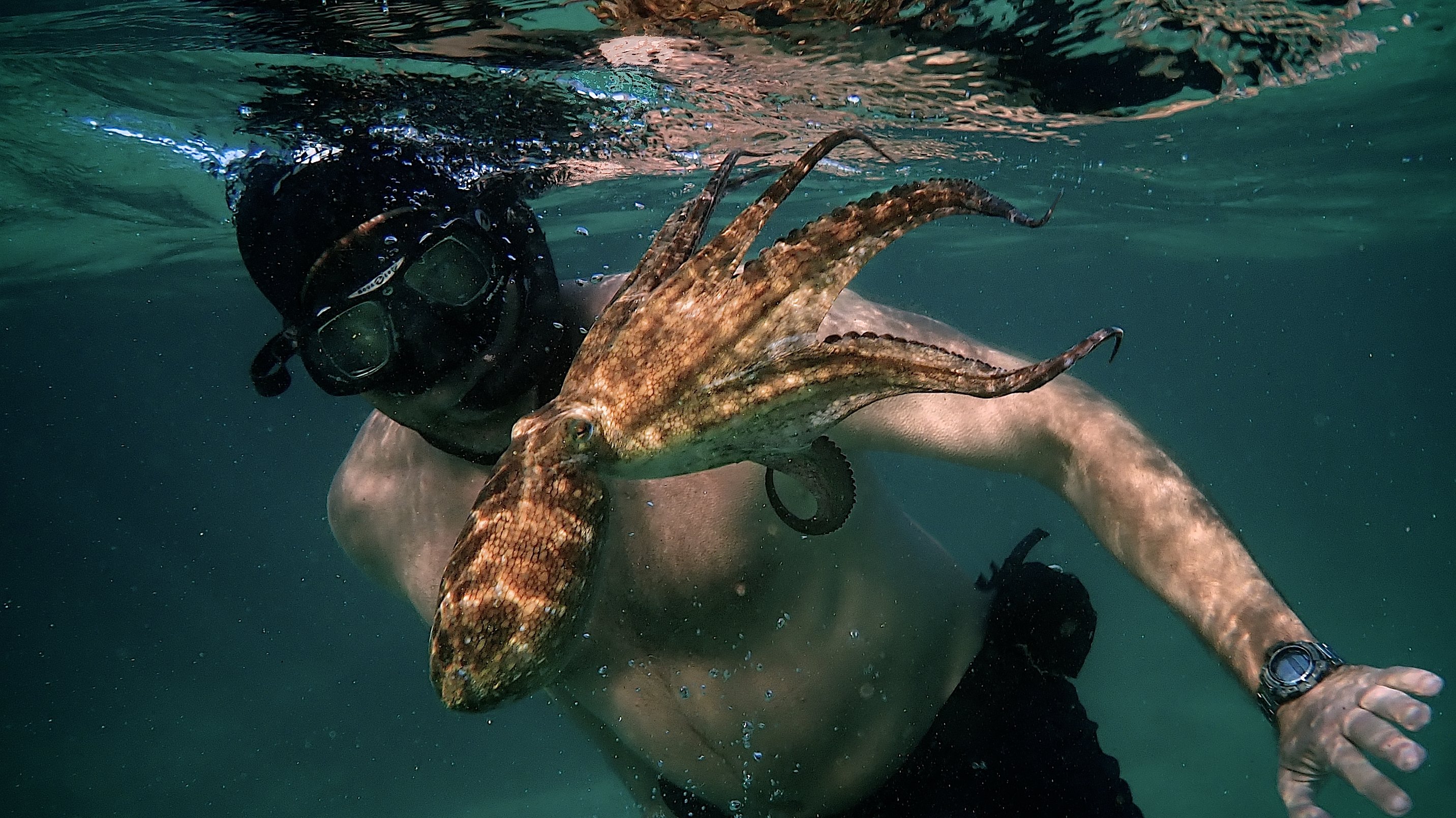 Teacher and pupil. Image via The Movie Db.
My Octopus Teacher
Netflix
An immensely beautiful and surprisingly moving documentary by Craig Foster who forges a bond with an octopus that lives in a kelp forest near his beachfront home in South Africa. Foster admits to struggling with depression and his own spiritual health until he takes up swimming and filming daily in the cold waters just a short walk from his house. In the underwater beauty he finds solace, purpose and even friendship, which helps him become a fuller person and better father to his teen-age son. The catalyst for this change is his unique relationship with the octopus he befriends.

I am Greta
Crave
What began as a news piece for a local Swedish broadcaster about a teen-age girl staging regular Friday climate school strikes becomes a feature length documentary about Greta Thunberg. The filmmaker follows Thunberg's journey from when she was the only activist sitting outside government buildings to her growing role as a leading voice for action in the fight against climate change. Thunberg, with her tiny frame and braided pigtails looks closer to twelve than sixteen, yet her articulate arguments and determined manner are equally disarming and inspiring. Her stay-at-home dad is also a hero not only in how he supports his daughter but also how, as her dad, he must convince his daughter to eat, rest and complete her schoolwork. If we all showed similar love and respect to each other and the planet, Greta Thunberg may not have to put up with insults and abuse from both online trolls and immature world leaders.