Seen in August
When you can't escape where you live due to work, commitments or some kind of global epidemic, you find ways to travel through your television to South America, Japan and or in time. You may even travel back to a time when spending time hanging out in a bookstore was normal and comforting.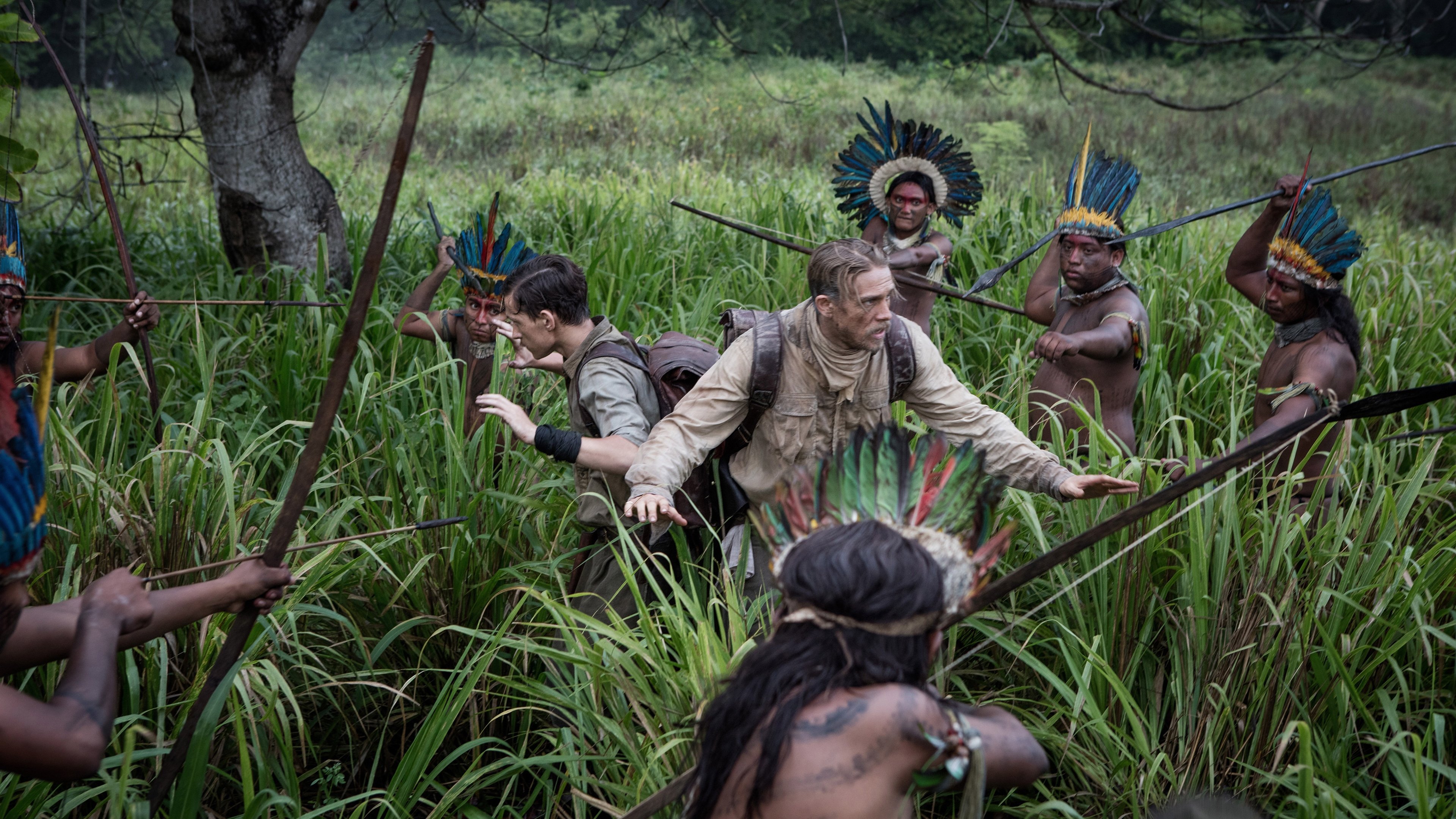 Lost in the jungle, looking for lost cities. Image via The Movie DB

The Lost City of Z
Amazon Prime
A sort of early 20th century story of Heart of Darkness journey to the darkest, least known areas of the Amazon. Sir Percy Fawcett initially travels to the Amazon to survey a border, but on that trip finds pieces of advanced pottery. With that little bit of evidence he is driven to find what locals have rumoured to be a great lost city. He then spends the rest of his life exploring the jungle looking for the site. This is a mostly romantic view of one of the world's most dogged explorers who fought to overcome the biases of his colleagues and yet another cinematic ode to Conrad's Heart of Darkness. There were also many scenes of the real dangers and toughness of these men that pushed through the forest and their fear to discover the unknown. This isn't simply a story of colonialism's relentless drive into indigenous lands but of the desire of certain people to quench their unending curiosity, no matter what the risk. What was that risk? Fawcett disappeared in the jungle with his son and another man perhaps after encountering an unfriendly tribe. Sometimes you eat the bear. Sometimes the bear eats you.

It's Carnivale in Rio in Black Orpheus. Image via The Movie DB

Black Orpheus
Kanopy
The title could not be more obvious. This is a retelling of the Orpheus and Eurydice myth set in 1959 during Rio's Carnivale with a cast of almost entirely black actors and performers. In its time, this film was seen as an exotic trip to world unknown to most Europeans and Americans. From one angle, it's a view of an incredibly vibrant and unique culture. From another, it's easy to see how Americans could see this film as a vision of the lustful, exotic and charming folks of Rio. Harmless and simple. At least, that was Barack Obama's perception particularly given how much his white mother enjoyed the film. The gap between his frustration and his mother's enjoyment is probably the place where the truth lies. I don't think for a minute the film makers had any ill intention in making this movie which does have some moments which don't age well, but for the most part, this story of doomed lovers gives agency to the poorest residents of Rio and shows them living lives full of passion, art, anguish, classism, bias, triumphs and loss.
Connected S01
Netflix
Like the podcast Radiolab but with video. The host, Canadian science journalist Latif Nasser, takes the viewer on a bit of a walk about to discuss the not so obvious connections of science and our everyday lives. One of the stranger episodes focusses on the ubiquity of Benford's law, which is (and I have to quote here), "…an observation about the frequency distribution of leading digits in many real-life sets of numerical data." In other words, in any large set of numbers, roughly 30% of those numbers will begin with the number "1", then with decreasing and predictable frequency numbers will begin with 2, 3, 4, 5, 6, 7, 8 and 9. In fact, it's so predictable that you can verify the veracity of any data set by applying Benford's Law. If something doesn't add up, then that data set has been messed with. It's so predictable that you can verify data from insurance claims, tax forms, voting records and even photographic data (you can tell if an image has been manipulated just by analyzing its metadata).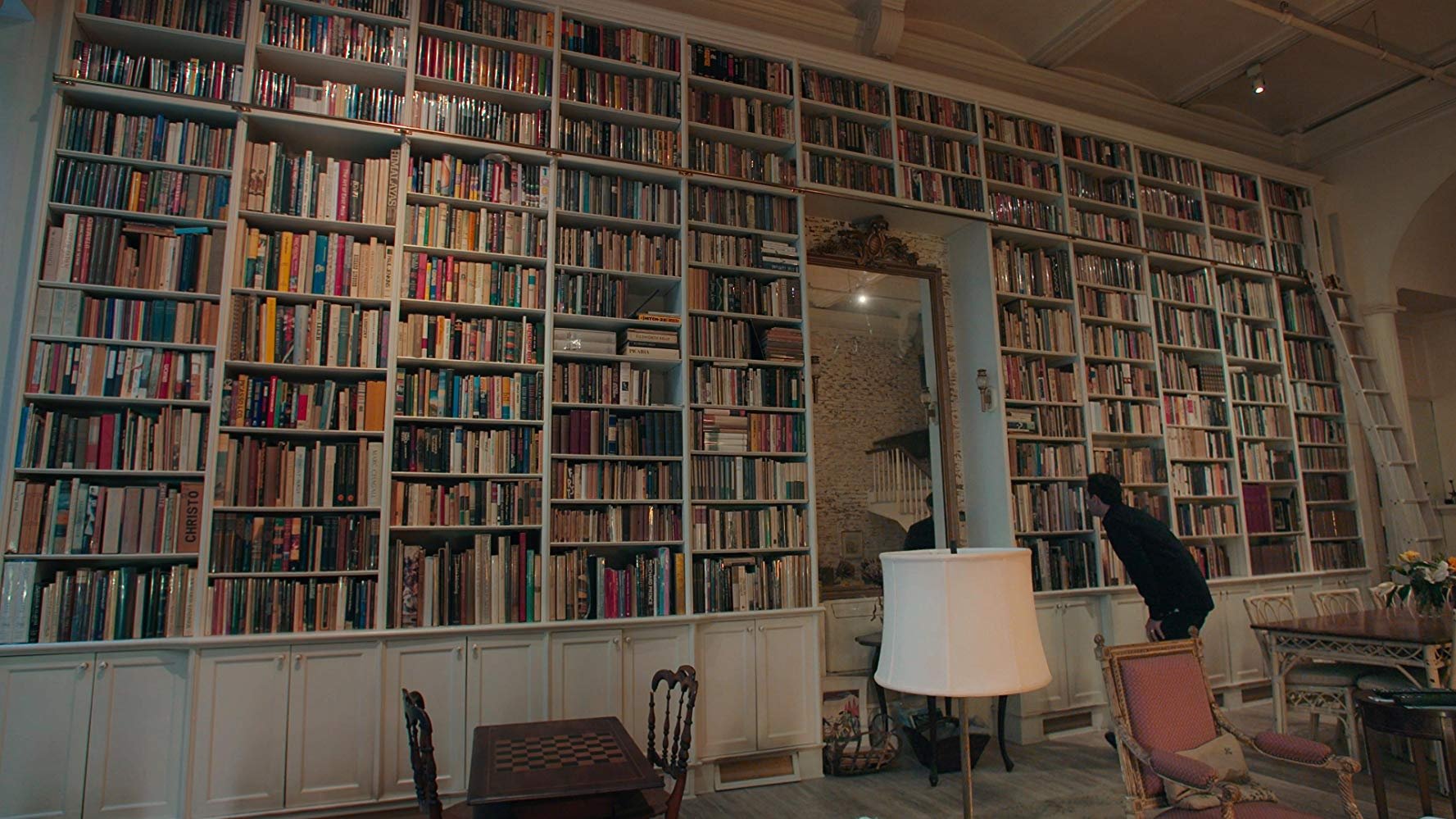 Book nerd dream, The Booksellers. Image via The Movie DB

The Booksellers
Hot Docs Online
One of my favourite things is to simply hang out and browse the shelves of a cozy bookstore. This is something you just couldn't do during a pandemic. One solution: watch a documentary about the rare book trade. What becomes clear is you don't get into the book trade because you want to get rich but because you are an obsessive nerd. This film is a look into a world few of us see inside New York's world of rare books. It's sumptuous and heartbreaking. Independent book shops were shuttered by large book chains like Chapters, Indigo and Barnes and Noble, who were in turn brought to their knees by Amazon. The Internet also shook the world of rare book collecting which meant instead of scouring bookstores the world over, or calling your "book guy" to do you, you simply type what you want in your browser and within minutes get what you want.
The Umbrella Academy S02
Netflix
A time travelling family of super-powered youth show you can know what's going to happen and still screw up. The problem? You can choose your friends but not your family, even a family of adopted superheroes. This family is a hot mess and it's all a good bit of fun as they come closer and closer to the deadline to save the world. Will they? Is there a season three? Of course there is.

There's magic in the forest in Princess Mononoke. Image via The Movie DB

Princess Mononoke
Netflix
A near perfect thing of beauty from director Hayao Miyazaki and Studio Ghibli. A young warrior is cursed by a demon he fought protecting his village and is cast out to warn others of the impending danger. He winds up in a war between gods of the forest and a mining town. Is this an allegory of man's greed versus Nature? Um, no. It is a straight up story of man's greed versus Nature. No allegory required. You'll be rooting for Nature all the way.
Perry Mason S01
Crave
I'm not really that familiar with the television court room drama from the 50s starring Raymond Burr but at HBO they asked how did Perry Mason become a brilliant defence attorney. When we meet Mason, he's a broken man. A veteran from the Great War who committed an unthinkable act of mercy, living on the failing farm of his dead parents, working as a private investigator for a second rate lawyer, drinking too much, all in the middle of the Great Depression. While Mason's investigating a heinous murder, the lawyer he's working for and who's representing the accused, dies. No one else knows the case as well as Mason, so with a little help, he writes the bar exam and becomes a rookie lawyer. The show re-imagines Mason as a very flawed man, but one who sees the law isn't always just, so you take what you can get. The show also brings a bit of modernity to 1930s L.A. with curse-filled dialogue, gay, black and sexually liberated characters which is probably a more accurate view of the dirty thirties than 1950s television would ever allow.