Seen in July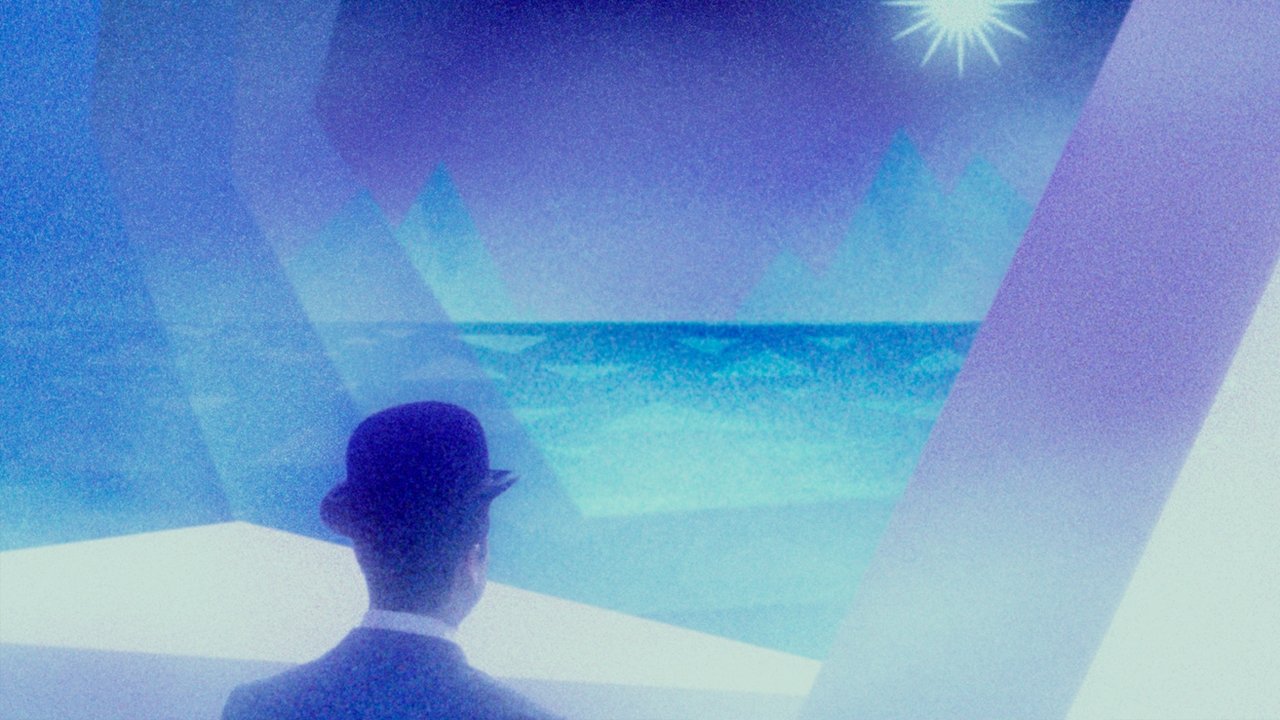 In July 2020, theatres remained shuttered in Toronto but something new appeared on my doorstep: a brand new 55" 4K HDR smartTV, which is actually kind of annoying if I'm being honest - the SmartTV part I mean. I don't want my TV to need to update its operating system. I want it to stupidly show me what I want. Having a bright shiny television made self-isolating a whole lot more fun.
The Twentieth Century
This eccentric and vibrant Canadian indie film is based on the life of William Lyons MacKenzie King. Very loosely based. Evocative of David Lynch's Eraserhead, or Guy Maddin's My Winnipeg but entirely and uniquely its own thing. On seemingly a tiny budget, filmmaker Matthew Rankin uses graphically bold and theatrical sets to create an epic yet idiosyncratic telling of how MacKenzie King became prime minister and part of Canadian history. If you know anything about MacKenzie King you know he was a weirdo. A life long bachelor who had his dead pet dog stuffed and was so committed to his mother he held seances to try and communicate with her after her death. All of this is fertile ground for this witty and unusual movie that, for me, has a similar tone to cartoonist Seth's stories of his invented Canadian town, Dominion, Ontario.
Jumanji: The Next Level
Crave
I swore off any film with a ":" in the title, but if it ain't broke, why fix it? But I guess in Hollywood, if it ain't broke, make another one. This reunites the cast but inserts Danny Glover, Danny DeVito and Awkwafina into the mix. The plot is similar to the previous films, the characters are stuck inside a magical but sinister video game and they must complete the quest to survive and escape. It's good harmless fun so just relax and enjoy it.


Giri/Haji S01
Netflix
The title of these series set in London and Tokyo is Japanese for Duty/Shame. One brother has double-crossed the Yakuza and escaped to London but after stint lying low, commits a murder with dire implications; a gang war back in Tokyo. The other brother is a detective in the Tokyo police and to keep the peace has been sent to London to find and retrieve his brother. Basically both brothers are caught between a rock and a hard place, both with reasons to leave either London or Tokyo. Family, obligations, peace, violence, love and hate all play their part. For the most part the series is a straight ahead crime thriller/police procedural despite there being more gun deaths in a single scene than Tokyo usually has in a year. One of the final scenes takes a surprisingly theatrical turn which is both lovely and well, a bit much. I thoroughly enjoyed it.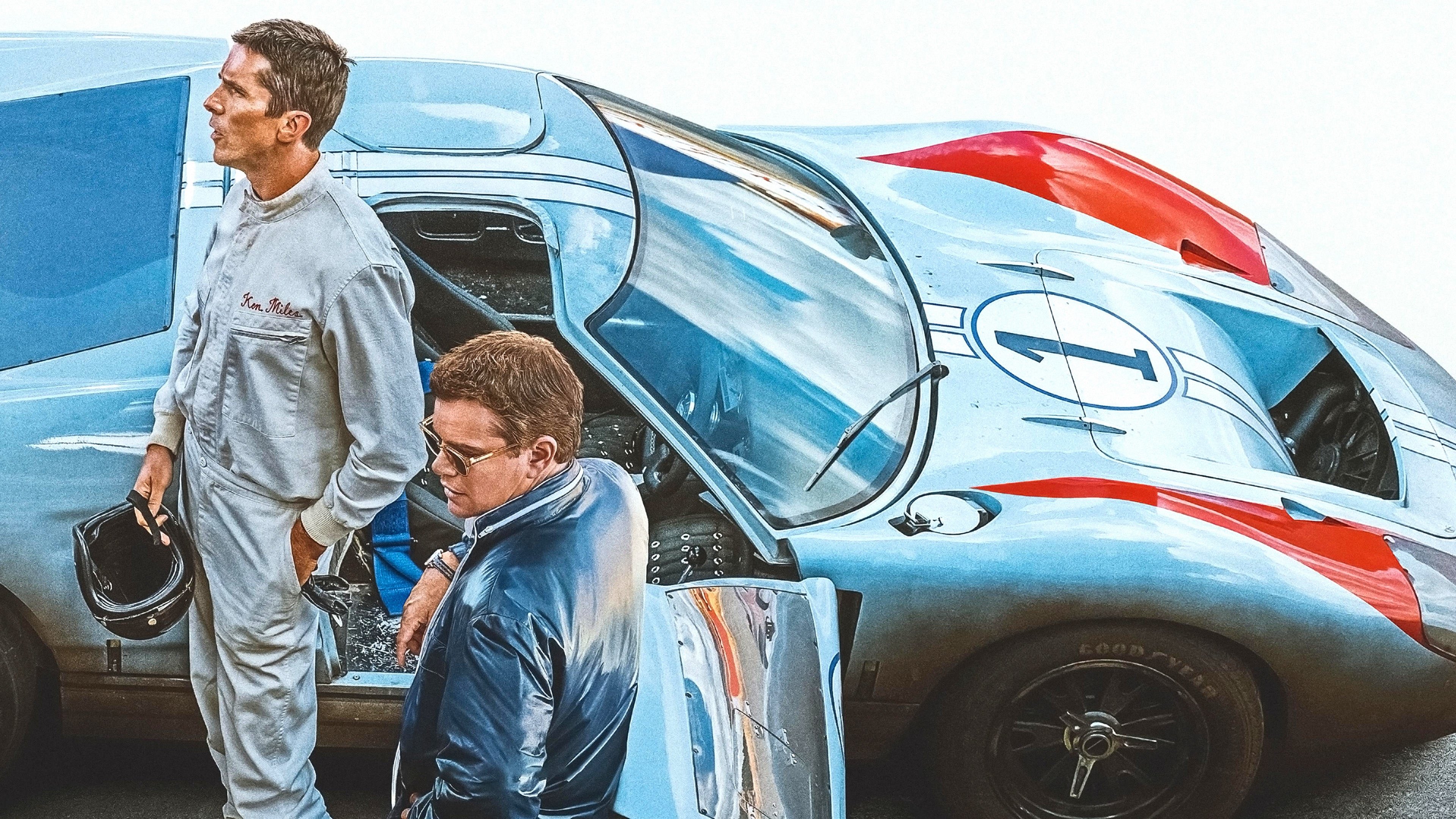 Ford v Ferrari
Crave

Gear heads rejoice. This is the story of the beginnings of car designer Carroll Shelby's storied Ford racing team and the relationship he had with hot headed but talented British driver Ken Miles. The story focusses on Lee Iacocca's pitch for Ford to get back into international racing and take on Ferrari at the legendary Le Mans race of 1966. The personalities are big, the cars are fast and loud and this movie is almost as much fun as being there. It was a hoot.
Onward
Disney+
A Pixar adventure of two teen, um, elves? I'm going to say elves. The two are brothers who lost their father at a young age. A spell and wizard's staff could bring their father back to life for a day. Let the quest begin. The fun of the movie is seeing mythical beings set in a contemporary American setting. The joy of it though is all Disney/Pixar storytelling of life, loss and family (naturally). Somehow, Pixar can mine these simple themes again and again and while this may not be the most exciting or best Pixar film it's pretty solid entertainment.
Toy Story 4
Disney+
You can take a horse to water but you can't make it drink, unless it's a well that keeps on giving. Another version of the toys that come to life and have their very last adventure (probably not). Again Pixar hammers away at the idea of family being what you make it and that's the most important thingamajig of all etc. and so on. The cast is much enhanced not by the expected splendid animation but by the voice talents of Tony Hale as the home crafted toy, Forky, Keanu Reeves as a Canadian stunt motorcycle toy, Duke Caboom and Jordan Peel and Kegan-Michael Key as a pair of plush fun fair toys with big ideas of how to escape their carnival masters. A series of animated shorts about the naive Forky learning his way in the world is almost better than the feature. Also, I would pay to see a spin-off featuring Ducky and Bunnie, the Key and Peele characters.


Hamilton
Disney+
The musical about a guy from the 18th century is so "now" and seems to define a new era of stage shows. Lin-Manuel Miranda's smash hit about America's founding fathers that mashes up pop styles with rap and the races and ages of all of the historical characters is a kind of generational piece of art that is also very entertaining.
Dark S01
Netflix
Germans are so serious. This series has been compared to Stranger Things and it does have all the mystery but none of the levity. The setting is a remote German town with a nuclear power plant unfortunately located such that it appears to power a portal that allows you to travel in 33 year jumps to either the future or the past. Unexplained disappearances of some of the town's children plus the presence of several eccentric doomsayers mingle in an interwoven, complex and at times confusing time line that is as jumbled as a German pile of sausages and sauerkraut. The 33 year time jumps conveniently means there is no opportunity to kill baby Hitler.


The Gentlemen
Netflix
Guy Ritchie delves back into London's crime world and it is mostly delicious. Hugh Grant plays our narrator as a sleazy investigator trying to blackmail a criminal organization that makes all of its money from hidden marijuana farms operating on the grounds of some of England's most valuable estates. The gentry hide the farms in exchange for the cash to maintain their family properties and no one is the wiser. The gentleman who runs the whole thing is an American, played by Matthew McConaughey who realized as an outsider he could leverage the land rich cash poor upper class to his advantage. Now this American wants to retire and sell the entire enterprise to another entrepreneurial criminal who in turn begins a campaign to sour the deal to lower the price. It all goes sideways, backwards, forwards and in the end, right side up again. This film is right in Ritchie's wheelhouse and Hugh Grant has never been better.
Killing Eve S03
Crave
Some people poo-pooed the subsequent seasons of this show but I think that's only because of the novelty of the first season set the expectations that all other seasons would be equally novel rather than equally good. Our protagonists, Eve, now former MI6 analyst is now working making dumplings in the back of a Korean restaurant, left scarred by the last time she saw Villanelle, the Russian assassin. The death of a key character who was following a money trail sets in motion the action that puts every character on a collision course.


Portrait of a Lady On Fire
Crave
Are you familiar with the Bechdel Test? Basically, it proposes that a single scene in a film should have two primary and named female characters talk about anything other than a man. This film passes the test with historically accurate colours (as does Killing Eve, come to think of it). Set on a remote island off the coast of Brittany in the 18th century, a young woman, Héloïse, is promised to an affluent Milanese nobleman, but before he accepts the arrangement he must see her portrait. She has already refused to be painted by a portraitist so her mother has arranged for a female artist, Marianne, to visit under the guise of becoming a companion. Long studied looks, stolen glances and long walks eventually lead to a love affair that can not be. The eventual resolution is both heartbreaking and uplifting. The power of art and love and all that.
Robocop
Netflix
This is a remake of Paul Verhoeven's 1987 sci-fi crime thriller and cult classic (in other words, it's much loved by fans but not very good). I could end here but there are some odd choices when they remade this film. In the original story, a good cop in a corrupt and violent Detroit is ambushed and injured so badly he's left for dead. Instead of dying in hospital, his mind is incorporated into the body of a military robot by a private security corporation. He re-awakens as the Tin Man/Frankenstein's Monster but slowly rediscovers his humanity. In the remake, for some reason they kept the setting as Detroit, despite not being a violent city for twenty years and the good cop made robot is more like a recovering war vet, but then to improve his efficiency he has his emotions "turned off" only to slowly rediscover his humanity. All that's to say there really was no reason for this movie.