Seen in Septober
I'm not sure how I've been able to watch this much television and films but still be too busy to post this. I blame Pandemic Time - the squash and stretch of perceived time - but I'm back to my regular schedule. Now, what did I come in here for?
September


The football could have been better, the moustaches bigger and the story better. Image via The Movie Db
The English Game
Netflix
Set in the 1870s and billed as a history of English Football this is really an examination of the game as a conflict between the working and upper classes, which is no surprise as this limited series comes from Julian Fellowes of Downton Abbey fame. Unfortunately, the show wears all its social commentary on its footie jersey sleeves. Also, they talk a lot about how the future of football was fomented in this social conflict but the on pitch scenes are duller than a Spanish set piece. The upper class twits want to keep the game amateur because of course they can afford to play a game as a hobby while the working class men can hardly be expected to work six days in a mill then have any energy left to form a competitive side. I think I enjoyed seeing the period scenography and the over-sized moustaches more than the drama and I particularly enjoyed seeing the scenes set inside a spotless working cotton mill (fascinating to those with an interest in industrial history). Yet, the sort of obvious differences between the Old Etonians and the mill town footballers feels a bit heavy handed. Poor folk live, love and speak their minds over pints of beer, while the upper crust lot, suffer silently while repressing their emotions in tiny glasses of sherry while wearing formal dinner jackets. The charm of the setting may not be quite enough to overcome the "hit you on the head themes" but I enjoyed it – or maybe I was missing sports so much that I was willing to watch anything.
Spies in Disguise
Crave
A reliably light entertainment animated story of a super spy, framed by his villainous foe, goes undercover as a pigeon. Will Smith rolls out his comedic chops as a man usually in control of everything who learns the value of team work from his feathered friends and the failed, pacifist scientist voiced by Tom Holland, who got him in this ornithological circumstance in the first place.
While I Breathe, I Hope
Vimeo
This documentary follows Bakari Sellers, the youngest representative ever elected to South Carolina legislature, as he decides to run for lieutenant governor. We watch him on the campaign trail and the numerous stops at fish fry fundraisers and town hall events as he travels seemingly to every small town in the state. Sellers is a young black Democrat running against an establishment white Republican and it's made pretty clear it would be easier for him to climb Mt. Everest barefoot than win the lieutenant governorship in a heavily Republican state such as South Carolina.
Love Letters from Everest
CBC Gem
An animated documentary short about a woman's parents and the love letters they exchanged while her father was stationed at an Everest base camp. I mean, come on, you already have me at the title and this film is a wonderful gem that shows the most amazing stories are right before us.
Enola Holmes
Netflix
Charming but simple film about the teenage sister of Sherlock Holmes, with Henry Cavill as Sherlock and Millie Bobby Brown as Enola. A sort of Victorian Nancy Drew mystery sums this venture up pretty well.
October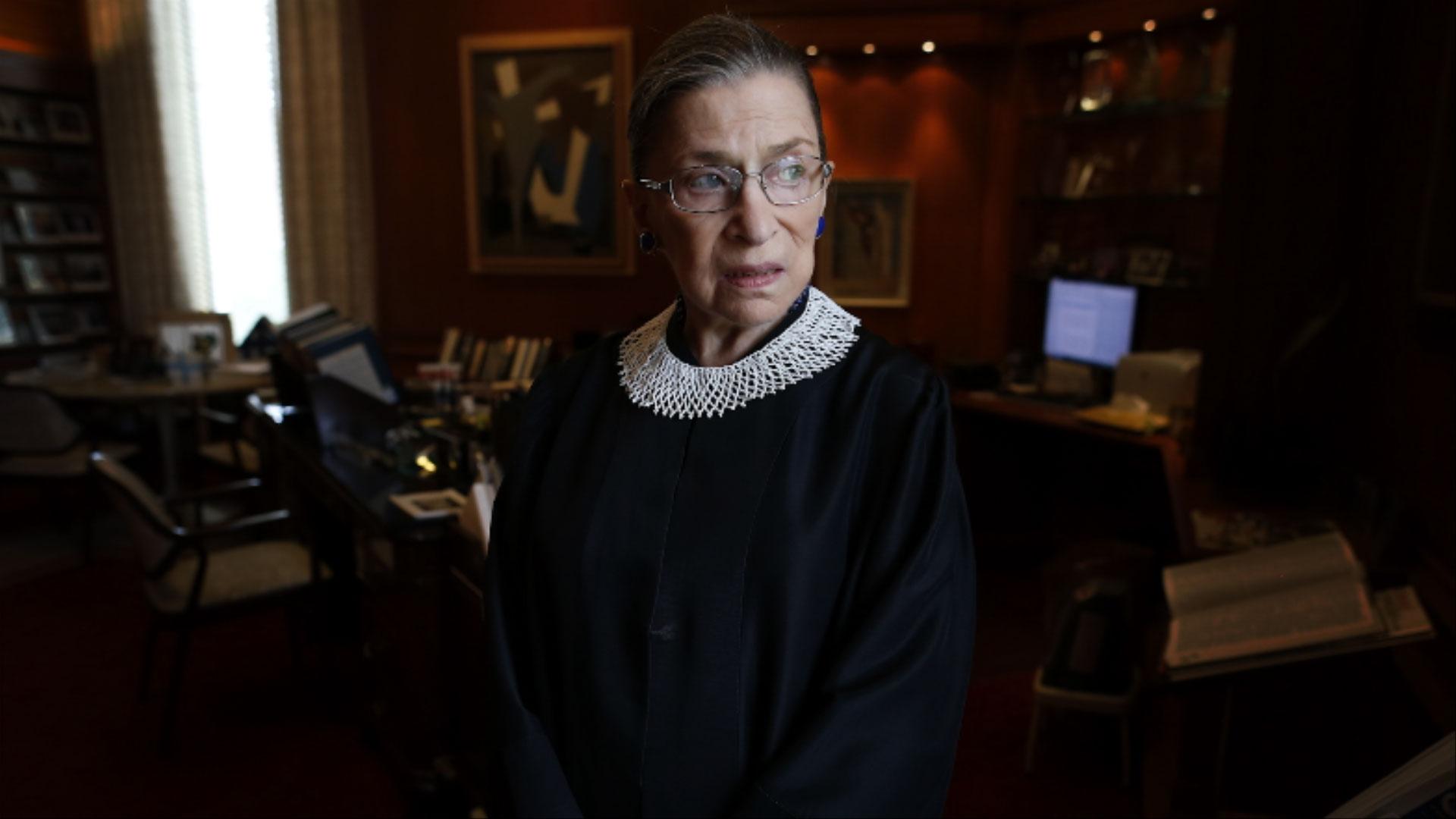 The tiny and mighty notorious RBG. Image via The Movie Db
RBG
Crave
Documentary of the recently passed Supreme Court justice Ruth Bader Ginsburg. Not a full hagiography but maybe not quite critical enough examination of Bader Ginsburg. Then again, maybe part of her unusual status in both the legal world and in popular culture was that as an individual she had a great legal mind and tremendous integrity. What you see about her was her work ethic, her integrity, her talent and her approach to bridging the gaps between colleagues and adversaries alike. You get a sense that some of those qualities may have rubbed off on some of her peers on the bench. Unfortunately, the newest conservative additions to the Supreme Court never had the chance to work with RBG and perhaps they are the people who needed that the most.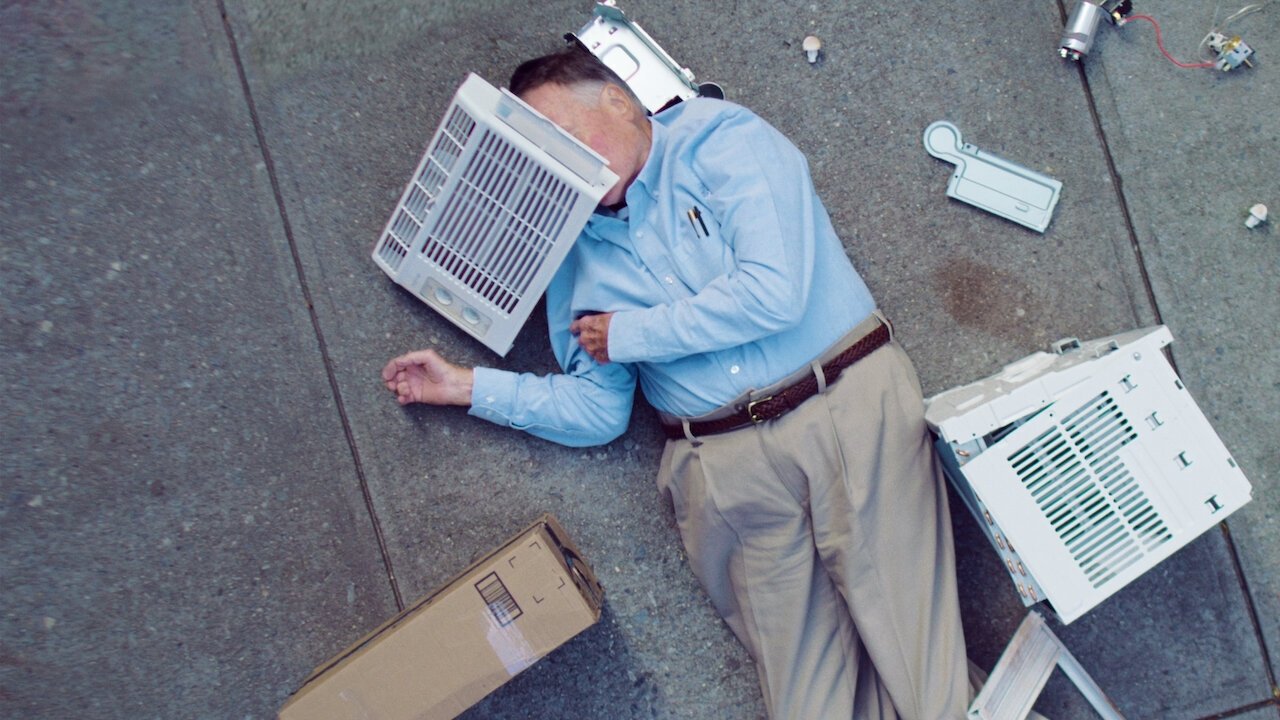 Dick Johnson is dead again. Image via The Movie Db
Dick Johnson is Dead
Netflix
A filmmaker documents her father's worsening Alzheimer's by staging different accidental deaths that might befall her dad. A lot of love, humour, and grace in this astounding and intimate portrait. The penultimate scene is the funeral set piece where close friends get to say their goodbyes to the man they admire before he was gone. Who doesn't want to attend their own funeral and hear what everyone has to say about you?
James Baldwin is nobody's negro. Image via The Movie Db
I am Not Your Negro
Kanopy
James Baldwin had tried for years for to write about the loss of his friends to violence who happened to be some of the most influential forces in America's civil rights movement; Medgar Evers, Malcolm X and Martin Luther King, Jr. His manuscript remained unfinished by the time of his death so this film re-imagines that text as a documentary. It's intimate, philosophical, historical, powerful and moving. Essential viewing to even start understanding the racial tensions we've been experiencing for the last 400 years.
Brydon and Coogan, one more for the road. Image via The Movie Db
The Trip to Greece
AppleTV
The fourth and most likely the last in the series of films by Michael Winterbottom, in which Steve Coogan and Rob Brydon play fictionalized versions of themselves on an invented travel assignment from the Observer magazine. The duo discover each region through its food culture and thematically plan the trip around a literally figure; on the trip to England's north, Samuel Taylor Coleridge was their spirit guide, in Italy it was Byron and Shelley, in Spain it was Cervantes and in Greece it was Homer's Odyssey. The films all use a documentary style so faithfully that few people recognize them as fiction. It helps that both Brydon and Coogan are friends who are excellent and experienced improvisers. Their duelling impressions of icons such as Anthony Hopkins, Roger Moore and most famously, Michael Caine make up the bulk of the entertainment yet it is the subtext of two men, in friendship and competition, in differing stages of life and career that provides the tension and arc of each film.
Ted Lasso S01
AppleTV
Classic fish out of water/context story. Ted Lasso is an American college football coach who has been hired by an English Premiership football club to replace the previous coaching staff axed as part of an ownership change. That change happens to be the ex-wife of the previous wealthy owner and her plans are to destroy the struggling club. In the English Premiership, underperforming teams are regulated to a lower league where they loose TV money, sponsorship, and all the talent that goes with that money. Lasso knows nothing of the English game and depends on his able assistant coach Hunt for the finer points. What he does know, we are told, are people and that's what he sets his sights on. His unfailing American optimism rubs up against good old British cynicism and a fan club whose unofficial motto is, "It's the Hope that Kills You." The ever likeable Jason Sudeikis stars as the out-of-his-element coach Lasso. This is a harmless light comedy that has enough charm to help you through a pandemic lockdown, but beyond that is anyone's guess. I would be genuinely surprised if it got a second season.
The Good Place S04
Netflix
This surprisingly excellent series about a group of ne'er-do-wells who have made it into a strange experiment set in the afterlife is not only funny, but even, dare I open myself up here, a bit moving as it combines chuckles, philosophy (seriously, a lot of philosophy) and a handy useful gag about being able to curse in the Good Place. I mean, forking bull shirt, this series is pretty dang good. The last season sets our crew of losers as the salvation of our eternally damned souls. I'm not sure they saved any souls but it sure was a fun way to pass the time. Ted Danson stars as the demon who befriends the not so hapless humans who are led by the "tight snack" Kristen Bell. In the words of Bell's character Eleanor Shellstrop, "I hate to see you go, but I love to watch you leave."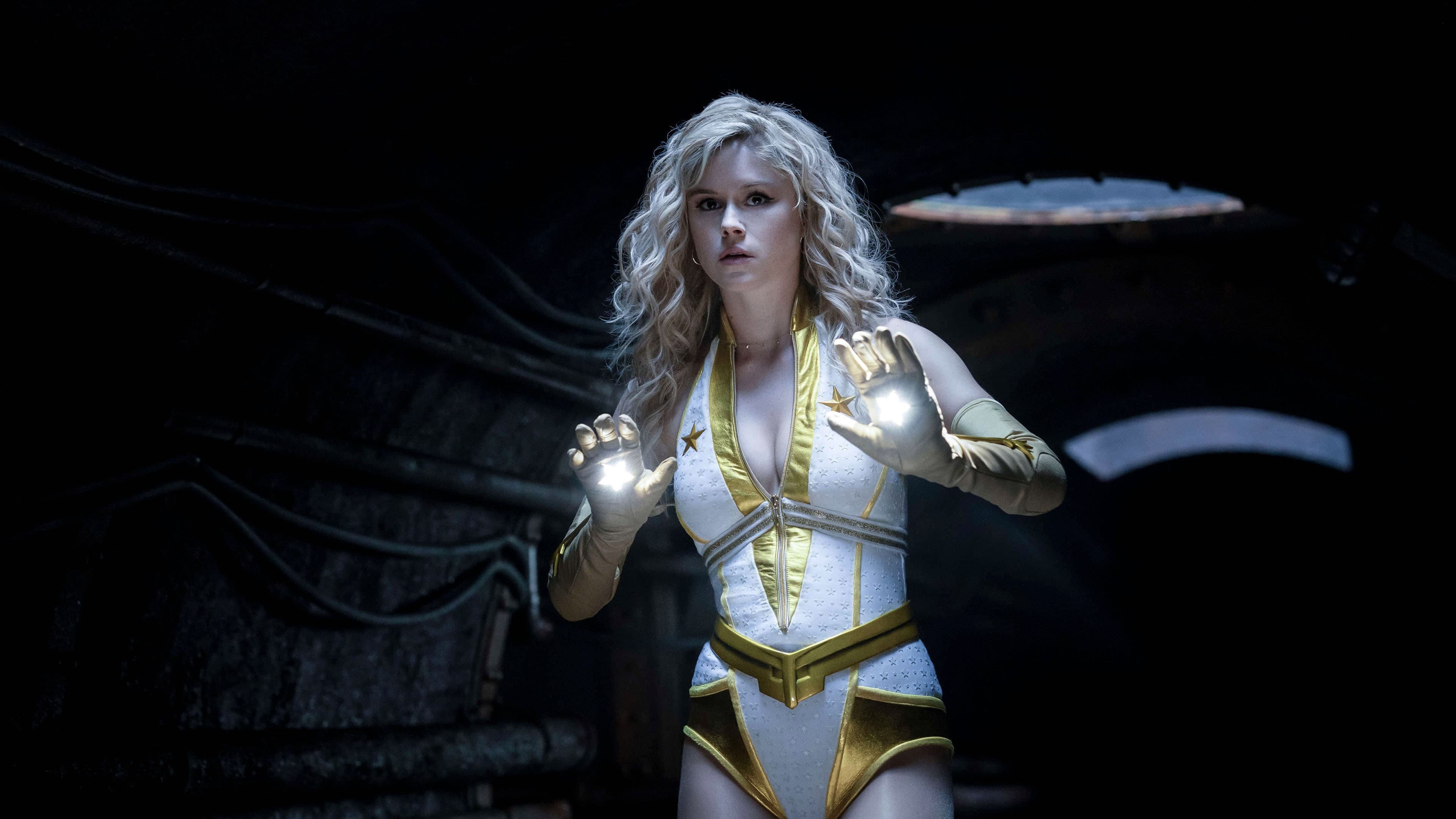 Starlight, the one bright spot on the Seven. Image via The Movie Db
The Boys S02
Amazon
What if superheroes were real and what if they were huge jerks? That's the premise of this funny but also slightly terrifying series based on a comic book. In season one we find out exactly how corrupt the 'supes' were. In season two we find out how corrupt the corporation behind the superheroes are as well as their political connections. There's also the future of a young boy in the balance who is the first person to have inherited his super abilities. It turns out in the end, the only way to control out-of-control super humans, is through the very human methodology of blackmail and public shaming in social media.
Star Trek - animated and funny. Image via The Movie Db
Star Trek: Lower Decks
Crave
Many have parodied Star Trek but what if Star Trek parodied itself? That's essentially what this comedic, animated series is like. Full of insider jokes about dilithium crystals, holodeck hygiene and the "prime directive" this show follows a collection of low-level crew members on an aging Starfleet spaceship. The show somehow maintains all of the stereotypes and tropes of the live action shows but has a lot more fun and still respects the audience.
Borat Subsequent Moviefilm
Amazon
Sacha Baron Cohen is back as his alter-ego, Borat Sagdiyev, Kazakh reporter at large, but finding himself easily recognized from his previous film, he has to employ numerous costumes to hide as a regular American and enlist his daughter into his plans. This film was in production just when COVID-19 hit and somehow they pivoted and incorporated the virus into the plot line while still managing to punk Rudy Giuliani. Giuliani's shirt tucking excuse seems legit but why he would have a drink with a young woman who he believed was a reporter, in her hotel room, still doesn't scan. I don't have time to explain all of it here because that's what the movie and the Internet is for.
Wormwood
Netflix
In 1953 a government scientist, Frank Olson, fell or jumped from New York hotel window. How exactly does someone "fall or jump" through a waist high casement window was an obvious mystery. Twenty-two years later, Olson's family found evidence that Frank had participated in a CIA and army experiment with LSD as a truth serum. Except, years after that, the idea that Olson had suffered a mental break due to LSD use seemed even less likely than falling out a window had seemed and the further we go the more we realize the reality was quite different. Olson may have been disgusted by the aspect that the US military might have been using biological weapons in Korea (or even had considered it) and he had very quickly become a liability to his own government. This Errol Morris documentary series mixes interviews, news and historical footage and re-enactments in a much more integrated way than I've ever seen before. Morris has used re-enactments before but never to such a degree. At times, the atmospheric, moody re-enacted scenes seemed to slow the energy of the story down but other times it ramped up the tension. It was as though Morris knew the reveals of CIA misdirection discovered over forty years needed time to be told and used these dramatic scenes to give a fuller picture of the story.
David Byrne and his backup band. Image via The Movie Db
David Byrne's American Utopia
Crave
Do you like the music of The Talking Heads? Do you like David Byrne's solo music? Did you like the film Stop Making Sense? Well, two out of three ain't bad. I was expecting this film version of Byrne's New York stage show to be something more like Jonathan Demme's 1984 documentary Stop Making Sense, but it's really just a concert film of Talking Heads and David Byrne tunes arranged for a diverse rolling live band that at times includes six percussionists and reaches an energy that is pretty amazing for the 68-year-old artist.