Seen in Janbruary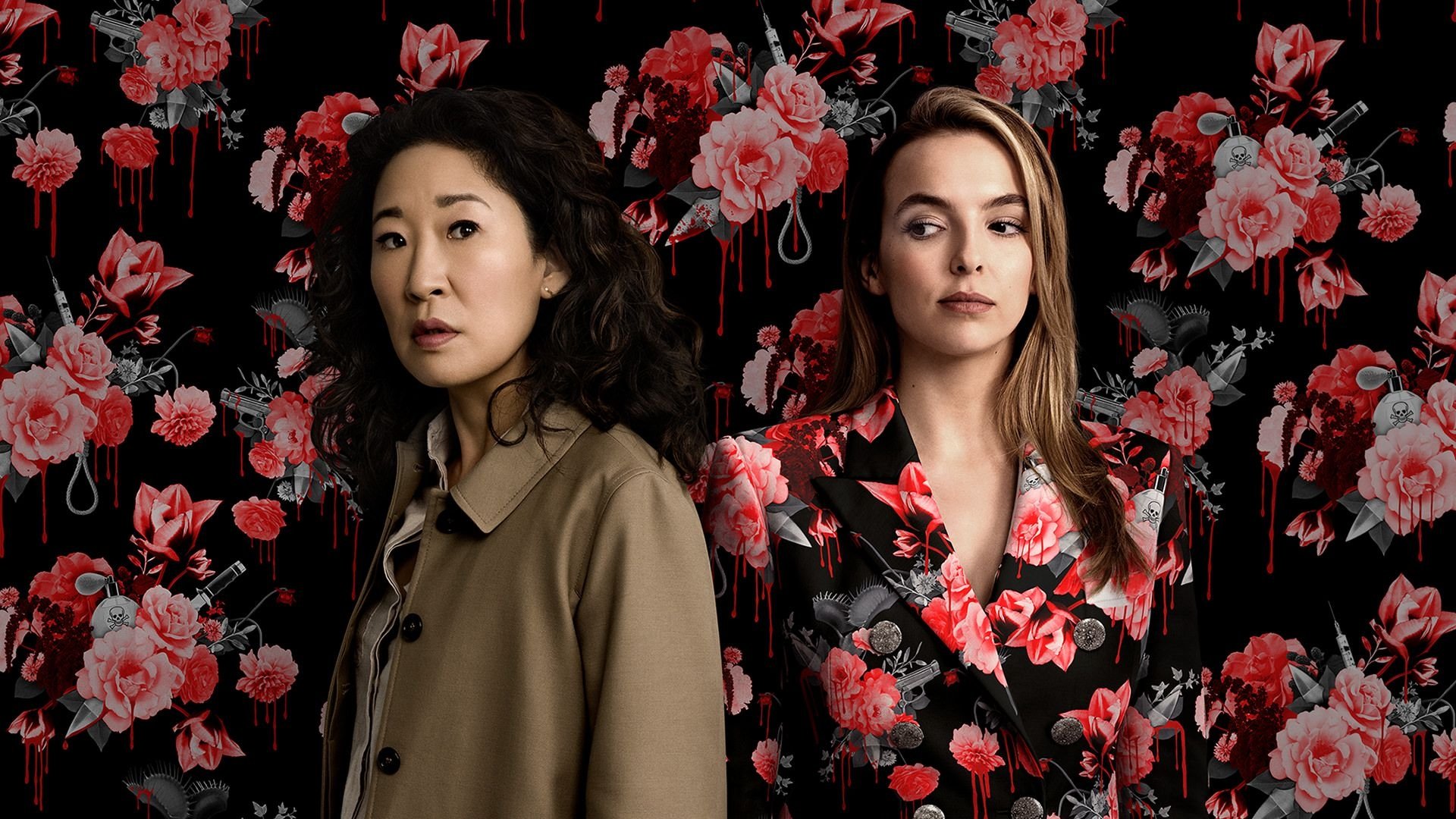 The last few weeks have been such a blur that it's a little shocking to me that it's the end of February. I'm sure I spent plenty of time on my reliable couch the SS Resolute (yes, I've named my couch the Sleepy Sofa Resolute. What of it?) yet it turns out I've watched less than one film per week. Of late, I've found solace in re-watching old favourites rather than exploring new things and this is my life now.
The End of the F***ing World S02
Our two youthful super sloths have settled into their so-called-lives after their whirlwind Bonnie and Clyde crime spree from season one, but things only get more difficult. There are some that say you can "choose" happiness (barring an actual depression diagnosis) yet no one talks about those who have chosen sadness like a kind of penance. That's what makes this show hard to watch but somehow you remain hopeful for these two youths who kind of deserve each other.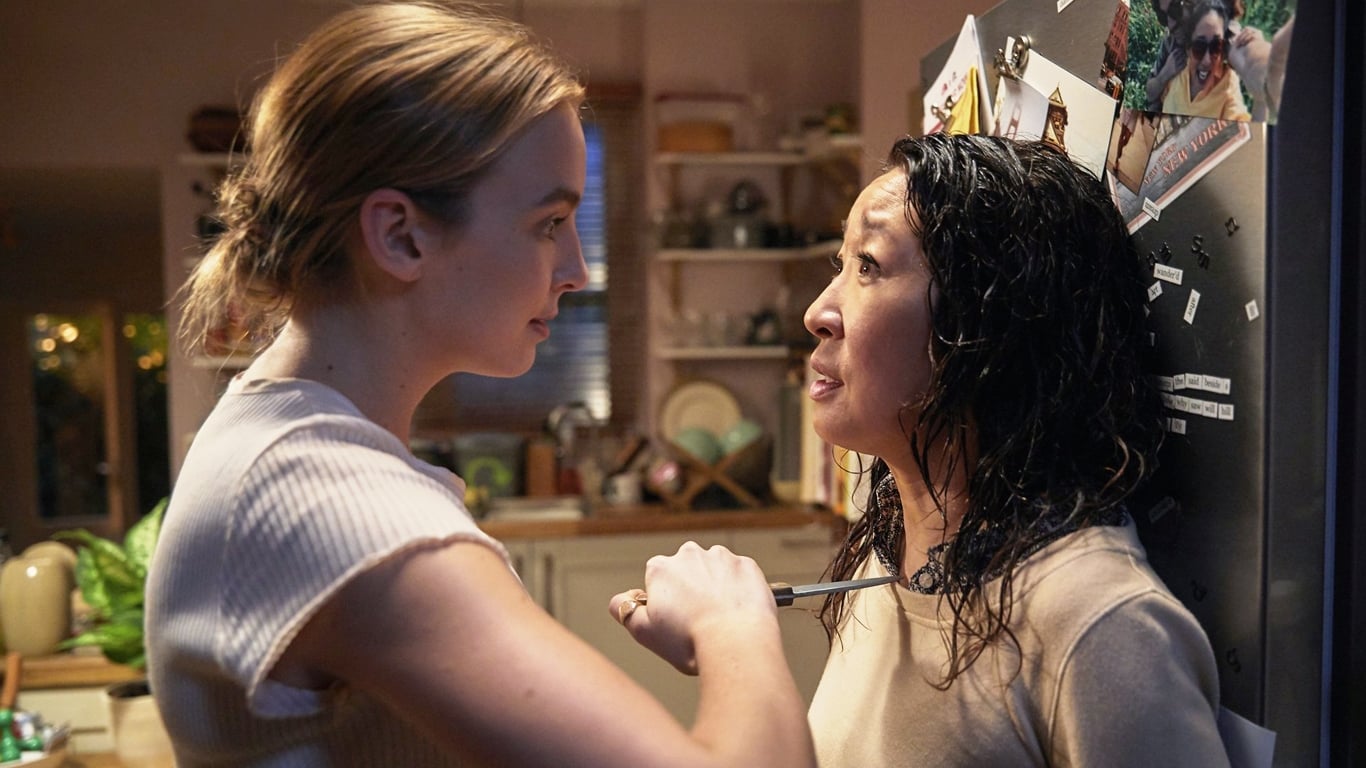 Killing Eve S01-02
This show about the obsession of two women with each other, one an MI6 analyst and the other a psychopathic assassin is everything critics have said. Funny, engaging, thrilling, gripping and a bit of a wild ride. Sandra Oh earns a lot of respect for playing Eve as intelligent, though somewhat reckless agent and Jodi Comer delights as the assassin who is probably insane, madcap, buoyant, feckless and prone to moods and shopping sprees. A series by women (season one was written by Fleabag creator, Phoebe Waller-Bridge) about women that isn't about feminism but kind of is. Empowered? Yes. Frustrating? Also yes. Great entertainment? Definitely yes.
Neal Brennan: 3 Mics
A non-traditional, funny and intelligent new take on the "Stand-up Special".
Oh Hello Broadway
Goodbye Broadway. I'm a fan of John Mulany and Nick Kroll but this filmed stage show about two overly confident and failed senior thespians runs about one hour and thirty minutes too long.
El Camino
Whatever happened to Jesse Pinkman after he escaped enslavement of a white supremacist drug selling bike gang? Tune in a find out. In many ways this could have been an epilogue episode of the Breaking Bad series rather than it's own 90-minute plus stand alone movie. Or in all ways when I think about it.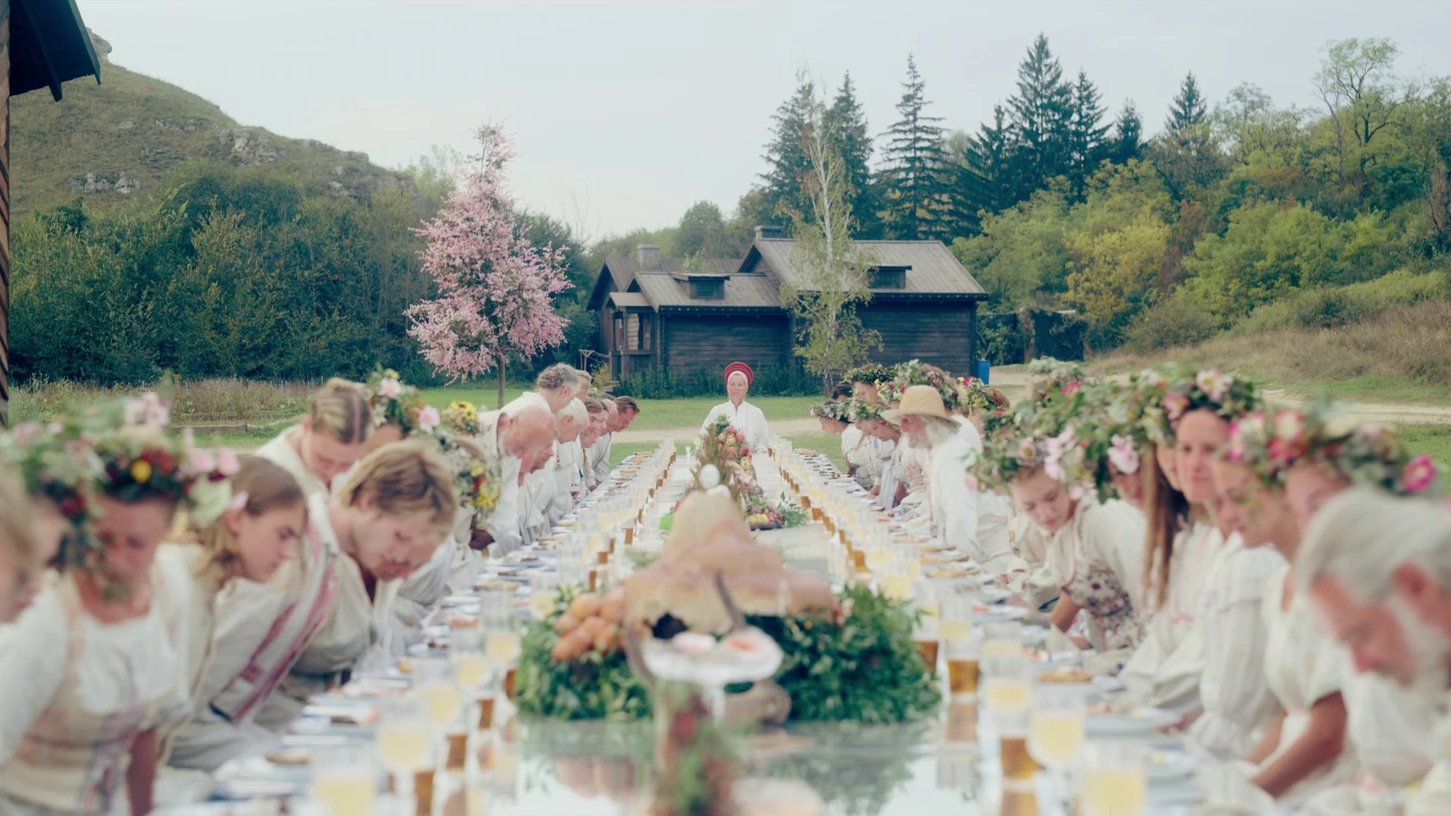 Midsommar
Weird psychological thriller about a group of young friends talked into spending a few weeks at a Swedish community's mid-summer celebrations. Magic mushrooms are taken and no one survives the weirdness unharmed.
American Dharma
Errol Morris' feature length interview documentary with one of the world's worst people, Steve Bannon. It's as fascinating and terrifying as you might expect.
Rocketman
Elton John's bio-pic is actually as musical as it should be which makes it much more fantastical, personal and entertaining yet by the third act it starts feeling a little like one of those "jukebox musicals". Still, far better than expected.
Zombieland: Double Tap
Did you see this film's predecessor, Zombieland, about a group of survivors of a Zombie apocalypse who bound together for protection and family? Well, then, you've seen this one too. That's not to say this isn't as fun as the original it just doesn't really add anything new to the story.
Joker
Take Martin Scorsese's Taxi Driver and The King of Comedy and recast Robert De Niro's Travis Bickle/Rupert Pupkin as the Joker played by Joaquin Phoenix and you've got Joker. I'm not sure what all the controversy around this film was about but it might indicate American audiences lack of self confidence and self awareness within the current context of having a Joker as president.
War of the Worlds
This BBC mini-series is an adaptation of the H.G. Wells story of a Martian attack is probably the closest version yet as it's set in Edwardian England near the time when the original was written. That setting makes the events so much more horrifying and frightening for some reason. Humans seemed so much more vulnerable then with few means of communicating or fighting back, their desperation of the events seemed so much truer than other depictions.
Bojack Horseman S06
Who would've thought an animated series about a celebrity horse could be so affecting? Not me.
The Man Who Killed Don Quixote
Terrible. I mean Jonathon Pryce is great but let's not that take attention from the chicanery and chaos of the story and directing by Terry Gilliam whose apparent talents and intelligence have been wasted time and time again. The documentary Lost in La Mancha about Gilliam's failed production of this film the first time around is far better.
Peaky Blinders S04
The intensity of this show has made we wary of getting sucked back into it but even by season 4 it hasn't lost any momentum. The Peaky Blinders, the murderous Birmingham gang, are at odds with each other in this season until the threat of a vendetta by an Italian-American mafia gang washes up on British shores. The Shelby clan regroup and re-invent themselves in unexpected ways. One thread in this season is the remarkable fear Communist organizers struck into the hearts of the British government and social elite and how it effects Thomas Shelby's own ambitions which is a fascinating bit of historical context.
Better Call Saul S03
The remarkable thing about this series of how a hard working no luck lawyer becomes legal counsel to shady drug dealers is how the very clever Jimmy McGill makes one terrible decision after another. Therein lies the journey.
1917
At the height of the Great War British intelligence have discovered the German army has fallen back under fall pretences. The Germans only wish to appear as though they are retreating when in actual fact they want the Brits to push forward into an ambush. As communication lines are down, two soldiers are sent on foot to reach the advancing British regiment walking into the ambush. The film unfolds in almost real time using a single shot technique that seems more virtuosic than needed. The incredible harshness, violence and shock of that war is depicted in terrifying detail. The emotion of the soldiers' journey first through no man's land, then through abandoned French towns and active war zones empties you. It is a visceral, disturbing and thrilling experience.
Documentary Now!
Since This is Spinal Tap, the faux rock and roll documentary format has been a ripe and fertile genre for comedy. This series from Bill Hader, Fred Armisen, Seth Meyers along with other SNL alums bring a boatload of documentary parodies to life. I'm sure few people even recognize the films being parodied such as Grey Gardens, Thin Blue Line or Jiro Dreams of Sushi but it really matter. The characters are hilarious enough to stand on their own. The music parodies such as the Blue Jean Committee, Coop! (A 24 hour behind the scenes recording session with the original cast of a failed musical about a Co-op building) and the Stop Making Sense parody are probably the real cream of the crop. The dedication to the production style and look and feel of the original parodies not only guarantee a genuine looking film but also reveals the love the performers have for the original documentaries.
Labels: film, movies, things I've learned from TV, TV