Seen in November…
I can't believe it's almost the end of December and I'm just posting this now. Oddly, it feels like I've been re-watching a lot of old stuff lately. Comfortable stuff. I'm not sure why that is. Perhaps it's just the time of year when we like to look back with a filter of nostalgia that casts a colour over everything we do. This list itself also has some old stuff on it. Maybe some of the new stuff will be the old nostalgic stuff of my future.
Psycho
Classic Hitch. I had intended a whole "fright fest" for Halloween but meh… scary movies, like Christmas movies, play year round now. The story should be well known at this point. A secretary played by Vivian Leigh, is having an affair with a married man when she decides stealing $40,000 from her employer might be the answer to her problems. She hightails it out of town without much of a plan and runs into bad weather on the highway so she pulls over to the only motel in sight, the Bates Motel. There she meets young Norman Bates who we think may be under the heel of his demanding mother only to discover there's more to this classic Freudian thriller than we know. This classic still holds up despite the plot and outcomes being part of popular culture. How many times have we seen the black humour of Bates disposing of his victim's car being replayed in other films? Too many to count, though it'd be fun to try.
Hitchcock
Apparently, bio-pics are very difficult to make interesting. Not even the star power of Anthony Hopkins as Hitch, or the talent of Helen Mirren as his wife, Alma, can enliven this much. The film focuses on the year that Hitchcock, despite recent spectacular success can't get his next project Psycho made by a studio so he mortgages his home and produces, writes and directs the film himself. Despite the dullness of the film, some intriguing points are raised, such as Hitchcock's own creepy obsession with his blonde starlets (including a peep hole into Leigh's change room) or Alma's own frustration with the lack of credit she received as her husband's collaborator. At one point when Hitchcock took ill and had to recover during filming, Alma took over direction and came up with one of the innovative overhead shots, of the private detective's death on the stairs, that influenced directors for years afterward. Another fun fact from the film: Psycho was the first film to show a flushing toilet which defied Hollywood's silly decency guidelines of the day.
Don't Look Now
This 1973 film scared the life out of me as a kid. I don't even know how I would've seen it. Julie Christie and Donald Sutherland play John and Laura, a couple whose young daughter has recently drowned. To help them put the incident behind them, they place their son in a private boarding school (um? Flash forward 20 years, "Yes, it was very traumatic that my overly protective parents sent me to a boarding school after my sister's death.") and move to Venice while John works on restoring a church. This is not the bustling sunny, touristy Venice, nor a flooded Venice, but a foggy, wintery Venice being empty of visitors, feels abandoned and decrepit. In other words, creepy. During their stay they encounter two English ladies, one of whom is psychic and claims to see their daughter in her little red raincoat. This being a Nicholas Roeg film it also has a slightly disturbed and famous sex scene between Sutherland and Christie which is edited to show them before, during and after their lovemaking (which is very reminiscent of how Steven Soderbergh edited a scene in Outta Sight). The overall effect of this film is a very 70s eeriness or weirdness rather than anything really scary.
Manhunt: Unabomber
This should've been very similar to Mindhunters but… sometimes you just don't buy it. It is certainly fascinating to see how massive the team the FBI assembled was but while they hoped "good old fashioned police work" would solve the case, they ignored the value of newer techniques of psychological profiling despite having practically invented it in the first place. Where the series bothered me was when the dialogue would veer into such stereotypical clichés that felt almost like parody, or some of the acting when beyond scene chewing to scene bingeing and vomiting (yeah, I really did not like some of the performances). Also, many episodes felt very, very repetitive and again some of the accompanying dialogue unnecessary.
Steve Martin and Martin Short: an Evening You'll Forget for the Rest of Your Life
Streaming provider filler. You'll chuckle. You may laugh. You may also nod off. I'm sure this was a fun comedy show to see live, well, I mean maybe. Martin and Short have toured successfully with this show so it may have made sense as a concert special. Or not.
Jojo Rabbit
A young German boy who's failing at being a Nazi youth near the end of war discovers his mother is hiding a Jewish girl in the attic of their family home. Who can he confide in? Only his make-believe friend, a ridiculous bungling Adolf Hitler. Some people will always argue that some topics are off limits for humour. Mass genocide is one of them. Others will argue that anything can be funny. Both groups, with more than a whiff of absolutism are wrong. The humour here comes from the absurdity of small town Nazis playing at being Ubërmensch when they clearly are not. The humanity comes from those who recognize the surreality of fascists leading their country to destruction and hope to negotiate it as best as possible. The heartbreak comes from two children, thrown together by hate, becoming friends and allies when they realize the tragedy of war has left them, as it did for so many, as orphans. What's the saying? Tragedy plus time, equals comedy.
Dolemite is My Name
When Rudy Ray Moore can't get anyone to back his movie, he makes it himself and becomes part of Black American pop culture history with his ribald action-packed genre defying movie, "Dolemite". This marks the sort of serial return to form for one of America's great comedians, Eddie Murphy. Murphy plays Moore as knowing, frustrated and determined. One of the amazing and insightful things about this movie is how distinctly different the Black American sense of humour is from white America. If you know the success of Tyler Perry's "Madea" series of films you would not doubt this. What Moore created or tapped into, was the knowledge of what black movie fans wanted to see on the big screen. If that formula meant seeing a black man as a martial arts expert, messing up white dudes while telling dirty jokes and showing boobs in between car chases and shootouts then so be it. Even if these films made no sense to white audiences, what did it matter? There was a large enough black movie-going audience to give them what they liked. Rudy Rae Moore died in 2008, still relatively unknown outside of his black fanbase. Tyler Perry whose career followed Moore's by about 25 years, is a multi-millionaire, still relatively unknown outside of his black fanbase.
Shazam!
DC has taken a page from Marvel in their approach to this campy super-hero film based on their 1930s supernatural super-man character, Shazam. A young Billy Batson, separated from his mother has moved from one foster home to another when he lands in a house of diverse and similarly discarded kids. Through an act of supernatural coincidence he is given the ability to become the Superman-like Shazam and this movie takes a genuine and funny approach to what would happen if a fifteen-year-old boy became a super powered being overnight.
The Righteous Gemstones
The Gemstones are a family business and the business is Jesus Christ, our Lord and Saviour. That's right, the family, run by patriarch Dr. Eli Gemstone, run an evangelical style church that is very successful but of course they want to be more successful. The only thing standing in the way of that success is that the family, as a group, are amoral, superficial, hedonist cretans. One of Eli's sons, Kevin, played by Adam Devine, lives in distressed jeans, v-neck t-shirts and too much hair product and is the family's youth pastor. Eli's oldest son, Jesse, played by series creator Danny McBride is being blackmailed when a video of him cavorting with friends and prostitutes while doing crack and cocaine. This forms the primary plot mechanism that brings the family to the brink of ruin. If you know any of McBride's other series for HBO, including Eastbound and Down or Vice Principals then you should know what to expect.
Fighting with my family
This is a heart warming sports story with a twist - and a back flip off the top rope. Based on the life story of British born pro wrestler Paige, played by diminutive Brit actress Florence Pugh, this movie tells how a family of wrestlers in the UK dreamed of hitting the big time with a contract in the WWE, the hugely successful America pro wrestling entertainment syndicate. Paige's (her stage name) family were working class people who loved rock and roll and staging regional wrestling events while running a wrestling school/community centre in their home town. The film suffers a little bit by trying to convince us that this tiny powerhouse of a girl lacks the confidence to make it on the big stage, when she clearly does have the chops. There's also a minor conflict of Paige's guilt over making the WWE tryouts in Florida while her older brother, the person she most reveres does not. So there's a bit of formulaic storytelling here. What did you expect, it's about pro wrestling. The outcome is known before the first bell rings.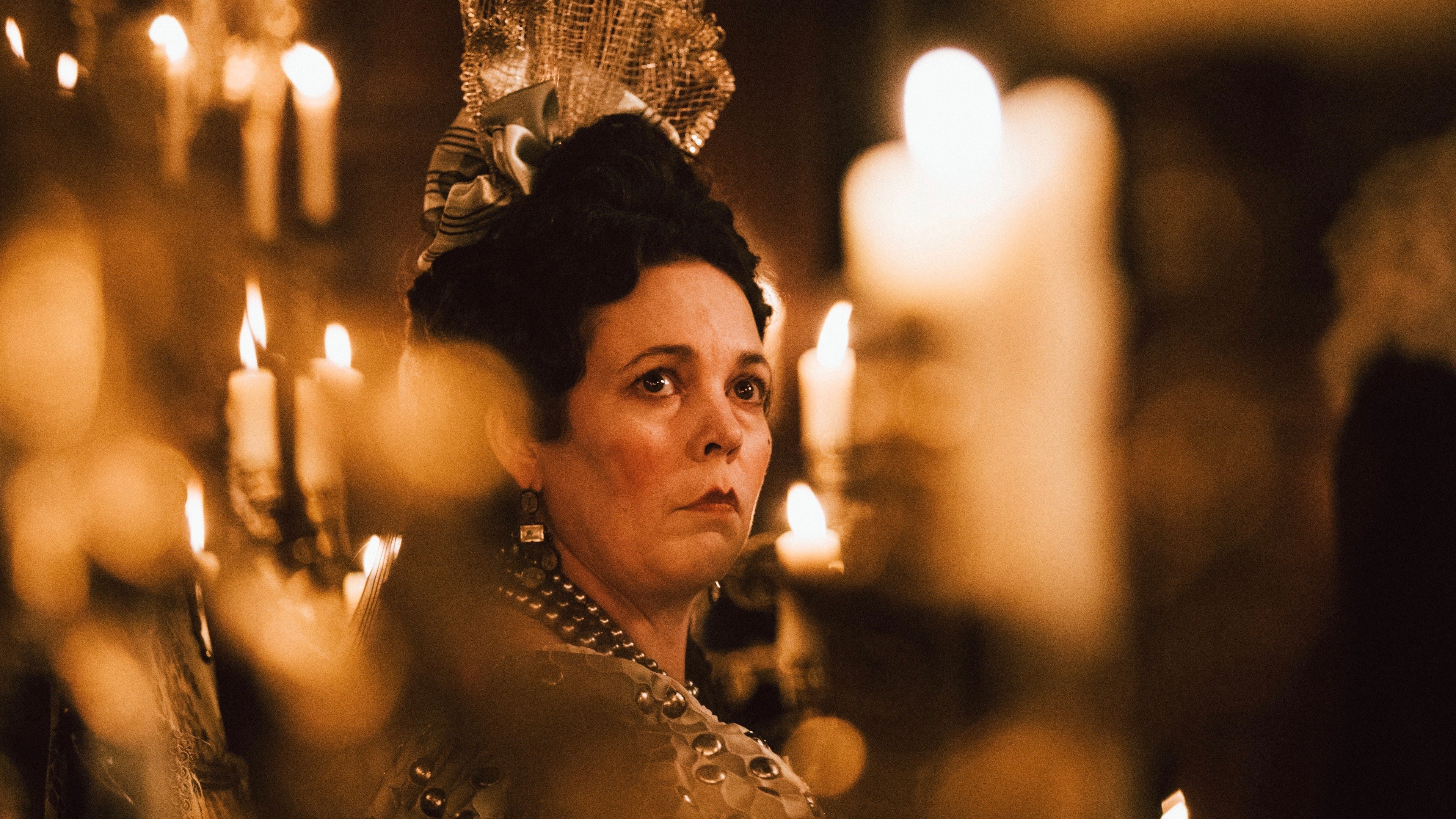 The Favourite
In 18th century England the court of Queen Anne, played by Olivia Colman, is heavily influenced by the queen's close (very close) confident, friend and perhaps, lover, Sarah, the Duchess of Marlborough, Rachel Weisz. Many people in the court are aware of this influence but seem unable to change it. That is until Sarah invites her cousin Abigail, played by Emma Stone, to the palace to help her in her time of need. Abigail is a "fallen woman". Her father gambled away the family's wealth and estate. Once a noble woman, Abigail is relegated to kitchen help until she discovers the Queen and Sarah's special relationship. Abigail begins to plot to take Sarah's place. It's this politics of the feminine that forms the backbone of the film and reveals the most powerful form of politics is personal.
Akira
This classic animated Japanese sci-fi masterpiece from 1988 is set in the future, which is actually our present and soon our past, 2019. A previous catastrophe had left Neo-Tokyo devastated and now another, precipitated by military experiments on children with psychic abilities. As far as Japanese animé goes, Akira is an incredibly coherent story, but that doesn't mean I can explain it here. The movie has excellent design, music and characters which is why it's a fan favourite and still holds up over 30 years later.
Ken Burns' Prohibition
This three-part Ken Burns' documentary series explains America's relationship with alcohol and its experimentation with over a decade of prohibition of it. For centuries, beverages such as wine, beer and cider were an everyday part of life but in the 19th century the ease of production of high proof alcohol, gin in particular, led to an unhealthy and addictive consumption. Combine this cheap and powerful drink with disabled and wounded civil war soldiers and you may have an epidemic of alcoholism on your hands. This dire history is what led to multiple groups advocating for the ban of alcohol which began with individual states passing legislation banning alcohol. When the movement's momentum resulted in a Washington legislators passing the Volstead Act it was the beginning of a period of greater drinking and criminal activity than the country had ever seen before. What is striking is how familiar the scourge of alcohol of the 19th century is to our current opioid crisis.