Seen in August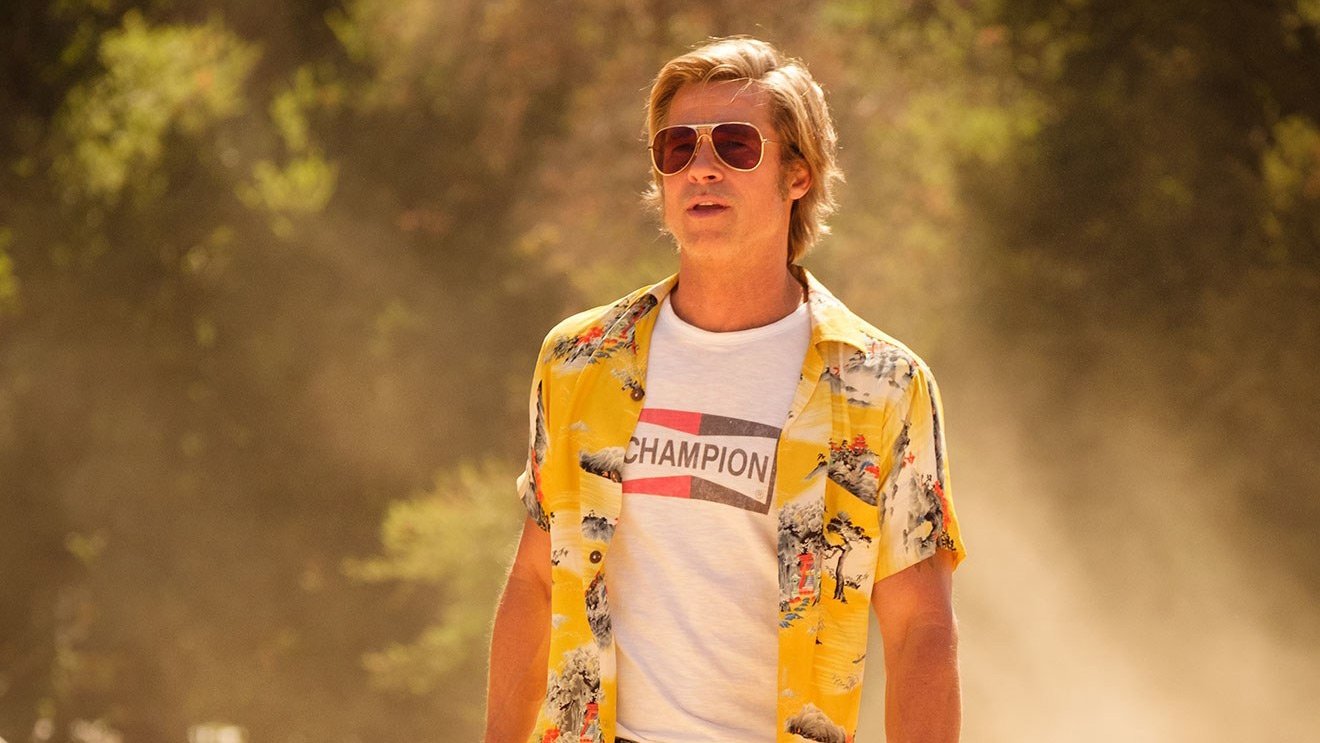 I feel like the days of the big summer movie that everyone saw and talked about are over and gone. This isn't a bad thing, if only because we live in a time when so much content is available that it's just hard for a "summer movie" to happen. On the other hand it sucks if movie theatres just become places we go because the a/c is better. I had many intentions of seeing movies in cold theatres, in old theatres, in new theatres and even in parks this summer but at the end of the day, at the end of my couch there was always something just a click away (and often better that what you could see on the big screen).
Fast and Furious Presents: Hobbs & Shaw
Ok let's not spend too long on describing this Fast and Furious franchise spin-off. Dwayne Johnson and Jason Statham reprise their respective roles as former agent and rogue, Hobbs and Shaw, joined by Vanessa Kirby as Shaw's MI6 agent sister (we're meant to believe their bad-assery runs in the family) as they team up to save the world against a genetically enhanced self-proclaimed "Black Superman" played by Idris Elba. As I've said before, for whatever reason, in one movie I can fully buy in to a talking raccoon yet in another, I can't believe a character's flawed motivation. That's on me. The best way to think of this movie is that it takes place in another universe with different laws of physics so that a car can crash through multiple windows without losing momentum and then land on all for wheels and keep driving. Once you accept that nonsense, you'll accept the rest (even the plot lifted from a Mission: Impossible film) and you'll be fine. This assumes you wanted to see well choreographed fight scenes, unbelievable computer generated car stunts, explosions and a lot of snarky (camera winking) one-liners to begin with. No surprises here.
Crashing Season 01
Before Phoebe Waller-Bridge made her sensational Fleabag, she helped pen this hot mess British comedy of a group of people whose romantic and comedic lives overlap as they squat for cheap rent in an abandoned London hospital as something called property guardians. It's a little exasperating as so much of the plot is driven by unnecessary truth-telling or lying that only leads to greater misunderstandings or insights. Yet it crackles and bristles in the funniest way even if it is the umpteenth show or movie with the title "Crashing".
The Rim of the World
This is Netflix's attempt at catching lightning in a bottle and failing. The setting is a summer camp (at the Rim of the World) where a group of kids meet and find they may hold the key to stopping an alien invasion. Kids, in the 80s, fighting supernatural forces. Sound familiar? There's some criticism that Netflix hasn't successfully even added to the existing Stranger Things so why did they think they could just turn it into a genre? This film, with its younger cast is pointedly for a younger audience which begs the question, how does a younger audience understand the Goonies references and why would they care about the 80s in the first place. Not even Super-Mario or Pac-man could save this movie from the Rim of Despair.
Once Upon a Time in Hollywood
At some point in Quentin Tarantino's latest homage to revisionist history and the golden age of Hollywood (as he remembers it) you begin to believe the movie only exists to show us exactly how beautiful Brad Pitt and Margot Robbie are. When this film was first mentioned it was rumoured to be about the Manson Family murders. Then the rumours were that it took place in Hollywood and the murders were a subplot. Finally the rumour milled spewed out that the film was set in Hollywood at the time of the murders. None of it was really true. Because this is a Tarantino film and anything could happen, anything kind of does. This is not a plot driven film. It is a character driven film and the primary characters are Rick Dalton, a film star whose shine has dulled, played by Leonardo DiCaprio, his side kick, stuntman, minder, Cliff Booth played by Brad Pitt and the last character is Hollywood at the end of the sixties. It's been said the Manson murders marked the end of the Summer of Love and with it the zeitgeist of America in the 60s. The time of tuning in and dropping out was over. Yet you could still drive a huge car on a free flowing freeway and smoke while you were doing it. Hollywood had its heroes and legends and America was still glowing like the city on the hill, basking in exuberance and gaudy, trashy excess and if Tarantino had his way, it would go on forever. I do think this is one of his more thoughtful movies because we are left thinking about what it all meant. In my mind it's a simple exploration of American beauty and the dusty glory of California as a beacon of those aspirations people have for themselves that are never quite realized but still make for a glorious story.
The Boys Season 01
This show asks the basic question, if superheroes existed, wouldn't there be a chance they would wind up being celebrity dicks? A dark parody of DC Comics Justice League is very dark indeed. When Hughie's girlfriend is killed accidentally by a superhero it sets off a chain of events that leads him to meet Billy Butcher, another normal human who lost a love to a "supe". In this version of reality, a large corporation oversees everything about a team of superheroes and as they try to position their cast of empowered crime fighters as military contractors, our small team of "normals" is on a mission of revenge while hoping to bring the supers under the control of the law. But of course, despite early successes, it isn't that easy.
Glow Season 03
Come for the absurdly gaudy spectacle that was women's professional wrestling in the 80s but stay for complex relationships, lost dreams, fading hopes and female empowerment.
Peaky Blinders Season 01
If you're familiar with HBO's Boardwalk Empire this will seem somewhat similar. The series is set in 1919-1920s Birmingham and focuses on the criminal enterprise run by the Shelby family. A thread that runs through the stories is of the damaged men who returned from the War in France, and the empowered women they left behind. The Shelbys fight for their piece of Birmingham amongst the Communists who hope to organize the workers of the city's mills, the Fenians looking to help the IRA for Ireland's independence, rival gangs of Gypsy's and Brummies and the near militarized police force under the fist of a Northern Irish Loyalist played to cruel perfection by Sam Neill. We quickly learn where the name of the show and the Shelby's gang comes from when the lads wield the razor blades sewn into their caps to blind opponents. If you think the crime and violence are the stuff of speculation it might interest you to know that there was such a gang of criminals actually called the Peaky Blinders and it was their exploits that made up the bones of the story. The drama is only heightened by fine performances, fantastic production values, cinematography and the use of contemporary music from the likes of Nick Cave and Radiohead.
Immaculate Memories: the Uncluttered Worlds of Christopher Pratt
Film maker Kenneth Harvey sets off on a road trip of several thousand kilometres with renowned Newfoundland painter Christopher Pratt to visit some of the locations that inspired many of Pratt's iconic works. Fortunately this film was made before Pratt's esteemed painter wife Mary passed and her contribution helps round out her ex-husband's biography. Pratt's painter daughter is also interviewed to fill in the picture of what drives her father's haunting and austere work. It's a quiet and simple film and much of what Pratt is thinking remains hidden in his work.
John Carpenter's The Thing
In watching this horror-sci-fi film I was essentially returning to the source of much of the 80s nostalgia that is working its way into a lot of pop culture at the moment. This film is heavily referenced in season one of Netflix's Stranger Things and not just in a poster on a teen-ager's bedroom wall. That series borrows a lot in tone, pace and visuals from the film (particularly in the menace they face). This film is itself a remake from a 1950s movie called The Thing. The premise then as in this film is that an alien ship has crashed in the Antarctic and its inhabitants are lifeforms that take the shape and mimic their last victim. This means the team of Americans isolated in the Antarctic can't be sure who amongst themselves can be trusted. The original was a classic allegory of the Red Threat, insubordinate Communists lived amongst us whereas Carpenter's version is a greater allegory of the mistrust we may have for each other and the madness that may beset anyone spending months on an Antarctic base.