Seen in… July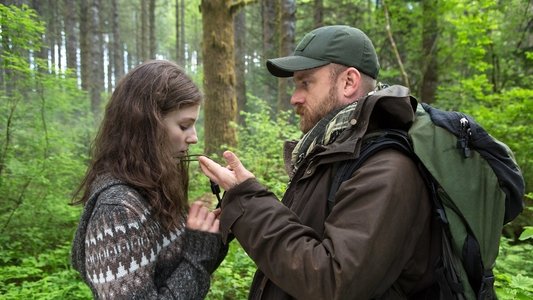 It's strange that despite it being a very hot month, I only saw two films in air conditioned theatres. I guess it was cooler in my basement watching movies on the laptop than riding through thick sticky air to get to an air conditioned theatre.
Dirty Money Season 1
If you are the kind of person who thinks liberal democracy (small "L" - liberal) is under attack by conservative tactics (small "C" - conservative) that undermine public institutions in order to abolish and eventually privatize them, then this documentary series will only make you feel worse about the world. If, on the other hand you are the kind of person who feels that political correctness and a political elite are fracturing our economy, culture and national boundaries then this documentary series will also make you feel worse about the world. It has something for everyone. The common thread in the series of six documentaries is that people who are committing fraud for their own ends don't see anything fraudulent about the fraud they are committing. The series begins with the scandal of Volkswagen's cheating emissions tests and proves without a doubt how this was done to get around government regulations while deceiving consumers to win market share. Job done. Some execs were charged, some fines were paid and in the end it was discovered that every major auto maker practices the exact same deception, oh and VW has gone on to become the world's largest car manufacturer. Each documentary is on a different subject but on a similar theme. Deception. Whether it's a payday loan company hiding profits in shell corporations, an international bank laundering narcos profits, or the fact that Donald Trump has somehow walked away unscathed from more corruption and fraudulent money and real estate deals than you can count while still managing to become president of the United States of America. There is some comic relief in the story of the theft of millions of dollars of maple syrup from a Quebec Maple Syrup Cartel but in the end the thieves look almost as bad as the people they stole from. Despite the outcome of any of these stories, knowledge is power and knowing that ethical investigative journalism still exists is very powerful.
Star Trek: Discovery Season 1
This Star Trek series is still set in the future but it is the original series' past so just forget the original series and enjoy this one. Part of being set before the original show means the war with the Klingons is fresh and the show begins with how the whole thing started. There's not enough space here to discuss the whole season but know that it centres on Michael Burnham, a human female raised by Vulcans (notably as Spock's adopted sister) and her struggle to find her role in Star Fleet. Another pivotal plot point is the unique technology of the space ship "Discovery" which is some kind of organic quantum propulsion engine that allows the vessel to be anywhere else in the universe instantly. This tech inevitably leads to parallel universe complications and time travel which, of course led some critics to cry out, "For shame, lazy writers, for shame." yet I say, "give it a break", it's a good bit of fun. The only thing I really didn't like in the show was all of the actors speaking the Klingon language as… slowly. And. Clearly. As. Possible. It drove me nuts and slowed the rhythm of every scene to a crawl. On the bright side, one fun episode included a throw back to a character who showed up in the original series, Harry Mud, which should've gladdened the hearts of all the original Trekkies out there (but I don't think it did because people can be stupid).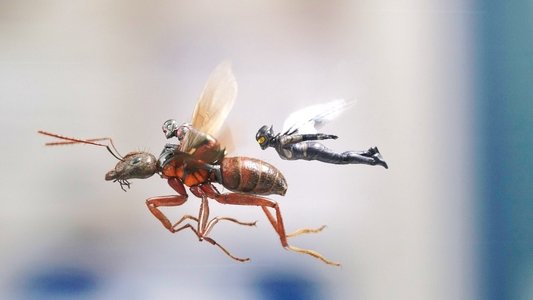 Ant-man and the Wasp
Another fun film from Marvel Studios who have made this kind of easy going Sci-fi, action adventure movie their bread and butter. This is the second film featuring these characters and while Paul Rudd revives his role as Scott Lang, the Ant-man, Evangeline Lilly, as Hope Van Dyne, gets to spread her wings (ugh… puns) in a much more prominent role as the Wasp. Both use their super weird ability to shrink bug size in an attempt to build a device that would allow them to rescue Hope's mother from the "quantum realm" etc. Such silly plots are really only necessary to set up the action and set pieces that we paid to see. There's a lot of great action and visual humour in this film and while I can't say Lilly and Paul Rudd have a super-sexy love connection on screen they do have a very good chemistry in general. Again, I'm not sure it's worth trying to explain the convoluted plot of the film but one thing that is great about this movie is how it is a relief that the duo of Ant-man and Wasp are really fighting for personal reasons and the fate of the known world is not in their hands. Nor is there some unbelievably city-wide destruction. The story is set in San Francisco and we never really venture further than Muir Woods. Another relief is that one of the bad guys, a woman named Ava with an unstable condition, turns out to be not so bad and is really more dimensional than the typical villain (um…like multi-dimensional, like the quantum dimension maybe? Don't judge me. It was there, so I said it.) The movie has a lot going for it even if it does somehow find a way to plug another upcoming Marvel release, the second half of Infinity War. Will there ever be a day when one movie isn't just a two hour plug for another movie which itself is a set up for yet another film? No. Those days are gone.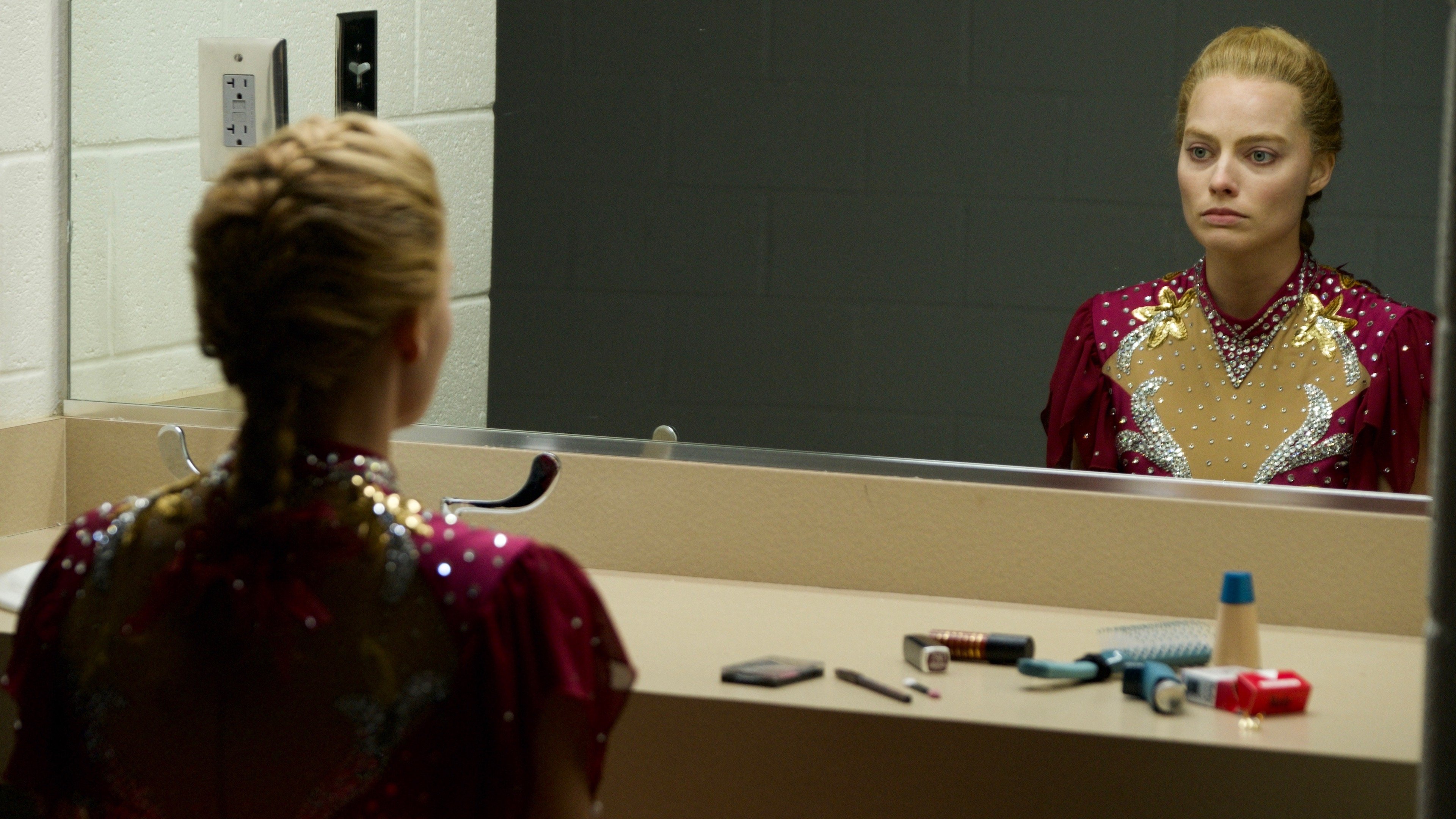 I, Tonya
The story of the fallen sports star, Tonya Harding and how she came to be vilified by the American public despite being an Olympian and the first American female figure skater to accomplish a triple-axle. This is really a story of American class politics. Harding was the very definition of "white trash" to many skating fans who disliked her ungraceful style of skating and homemade uniforms while her rival, Nancy Kerrigan was thought of as apple pie and middle-class American as high school football in Autumn. The pivotal moment was when someone, hired by Harding's ex-husband, assaulted Kerrigan after a practice session and injured her knee with a baton. The assailants were dumber than dirt and were eventually apprehended which led to Harding's ex, Jeff and his long time friend, the immensely entertaining idiot, Shawn (played brilliantly by Paul Walter Hauser). Sebastian Stan, who usually plays a leading man type disappears into his role as the spiteful Jeff and of course Margo Robbie, the stunning Australian actress morphs entirely into the part of Tonya Harding, not as an imitation but as a genuine person. Both Robbie and Allison Janney were nominated for Oscars for their roles and Janney won playing the mean-spirited, hard-edged ambitious mother of Harding. The movie is very good at weaving a compelling story from fragments of a moment in pop-culture but my only complaint was that it was a little too kind to Tonya Harding. I suppose it would have to be though for the storytelling to ring true. There are thousands of stories just like this one, of a kid without much of anything more than a passion, a drive and a talent at their sport who succeed and maybe even cheat to reach their goals. Yet they do it without sabotaging their rivals. Harding was a talented enough skater to make the Olympics without chicanery, but really her moment had passed and she had already skated to her limit before those Olympics. She was both a creation of her circumstances and of the American Dream: to find fame and wealth at any cost. Harding seemed not to want to win for the sheer sake of excellence but to be on the cereal box and be recognized as a champion despite only briefly reaching those heights. For many, that dream is never attained and they accept it with grace rather than swinging for the fences, striking out and complaining that the game was rigged all along.
Hannah Gadsby: Nanette
Everyone is saying this stand-up comedy special changes everything. I haven't seen anything like this since Tig Notaro broke every rule about everything but Gadsby goes further and cuts deeper. Will it change everything about stand-up comedy? No. But this was still the most moving and gripping and emotional and all the words you never use to describe a comedy special thing I've ever seen. For the first two thirds of this routine (routine? One woman show? Act?) it is a straight ahead and funny show, but it pivots and bobs and weaves into something entirely different and uniquely empathetic. It has to be seen to be believed.
Justice League
Bruce Wayne (aka Batman) asks Barry Allen (aka the Flash), Arthur Curry (aka Aquaman), Diana Prince (aka Wonder Woman) and Victor Stone (aka Cyborg, aka who?) to join his super new club. No, despite the aliases, it isn't a fetish club but a league of justice, if you will. The less said about this, the better. Jason Momoa as Aquaman is an amazing and fun re-imagination of the character and Gal Gadot is still a wonder as Wonder Woman but as for Ben Affleck and the rest of this dismally bleak, dark and overly serious superhero flick, I'll take a pass. The DC comics franchise is rushing to a finish line but don't even know where the start line is.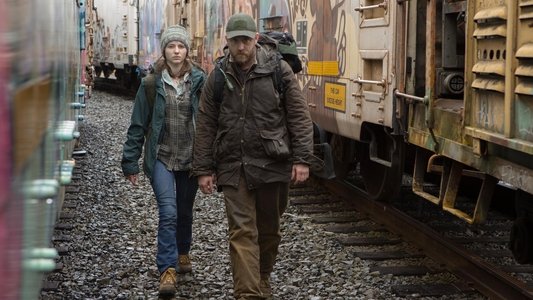 Leave No Trace
Wow. Not an easy film to watch but it draws you in and in many ways is frustrating and heart breaking all at once. Ben Foster plays Will, an American army vet suffering PTSD who, with his 13-year-old daughter Tom, is living the best way he knows how. When we meet Will and Tom, they seem to be enjoying an idyllic camping trip until we start to understand this forest is their home. Unfortunately, it's also a public park that doesn't allow squatters. The pair are discovered but aren't exactly thrown in the slammer. Will is assessed and a caring social worker finds them a modest home and work for Will. Before Tom can begin school, Will has decided the whole situation is far too claustrophobic and they are packed and on the road again. This is the heartbreaking part; Tom wants only to be with her dad, but she also wants what other teen-agers want, friends and a stable home. Yet for Will, staying in one place will never be something he can tolerate. Stay? Go? Home? Freedom? Will can't be easily fixed and not even Tom's love is enough.
Suburbicon
The Coen brothers wrote the script, George Clooney directed and Matt Damon starred but none of that mattered in this clunker. Generally it would have been better if the Coens had directed and well, maybe not. Almost from the get-go we know what's going on and what motivates everyone and we never learn anything else. The only one true comedic moment is one that is used in the advertising but that's all we get. Clooney is aiming for a lot of different notes here: a dark comedy, a drama, a social commentary and who knows what else. It's a mess which is a shame and it never really settles on what its trying to be because it never really knew.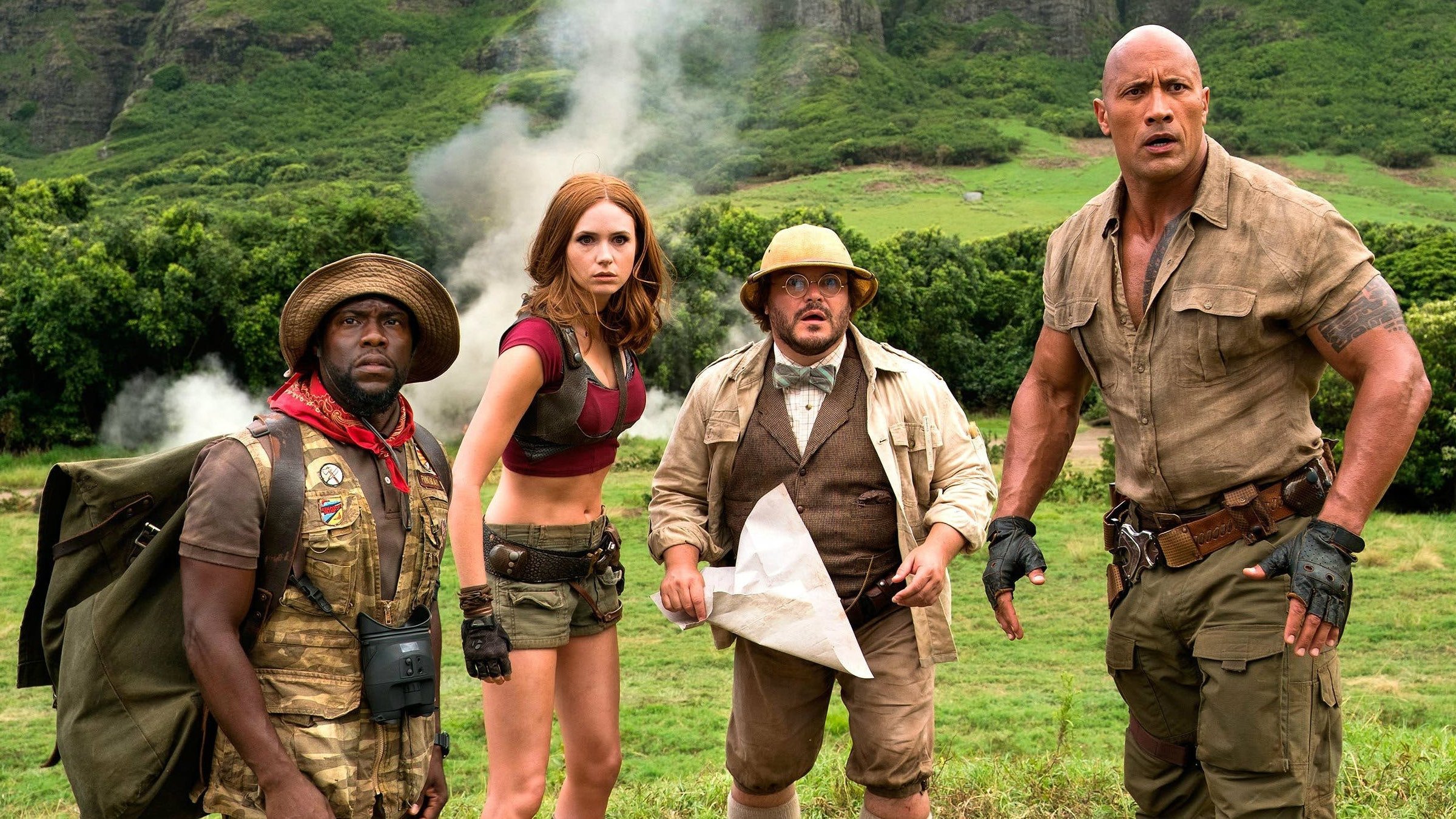 Jumanji: Welcome to the Jungle
Can you smell what the Rock is Cooking? Dwayne Johnson gets to have his cake and eat it in another film that allows him to be all 'action-hero' while still trying to show some comedic moments. This is a sequel of sorts to the 90s film Jumanji that starred Robin Williams as a boy who grows up trapped within a mysterious and magical board game. In this version, the role playing game is in the guise of a video game console that magically sucks four teen-agers into a jungle world where the only escape is to finish the game. Dwayne Johnson is every thing you expect, as is Kevin Hart who plays, well, Kevin Hart. Jack Black as an Instagram obsessed teen girl trapped in the body of an overweight middle-age man also reliably delivers. Karen Gillan rounds out the quartet as the nerdy girl who now finds herself in the sexy avatar of a Tomb-raider style Lara Croft. The cast work well together as stereotypes in the real world who are now stereotypes in a virtual one. I guess it's a story of "identity" and self-discovery (as these things often are). Will you shed a tear? I hope not. Will it double you over in laughter? Maybe, if that's your thing. But mostly this is a well rounded fun adventure and even has a nice call back to the original Jumanji film.
Klute
Jane Fonda won an Oscar as compulsive call girl, Bree Daniels, who is haunted by a perverted past client while investigator John Klute, played by Donald Sutherland, follows the clues that he hopes will lead to finding what happened to his missing friend. This is a pretty good, moody, gritty, urban story of an underestimated small town cop figuring out what the big city cops couldn't, though, as a plot twist, they did and had evidence but still made no arrest because… I don't know why? Plot? Anyway, Klute falls for Bree or maybe it was the other way around. She's the tough city-wise gal bemused by the simple honesty of the small town guy out to do the right thing. Some of the dialogue misfires occasionally, (hey daddy-oh, you small town square, you aren't hip to the scene etc) which Fonda never really makes sound genuine to my ear but what do I know, I'm not an Academy voter. Sutherland is great as the cautious, slightly aloof Klute. I will say the score was a cut above that standard TV cop show soundtrack that so many 70s movies had which is important because this movie is more about mood and tone than plot and dialogue and confirms my theory that in the 70s, Foley artists were trying too hard to be noticed. Why do movies from this period have unusually loud foot steps, key jingles and light switches?