Big Pink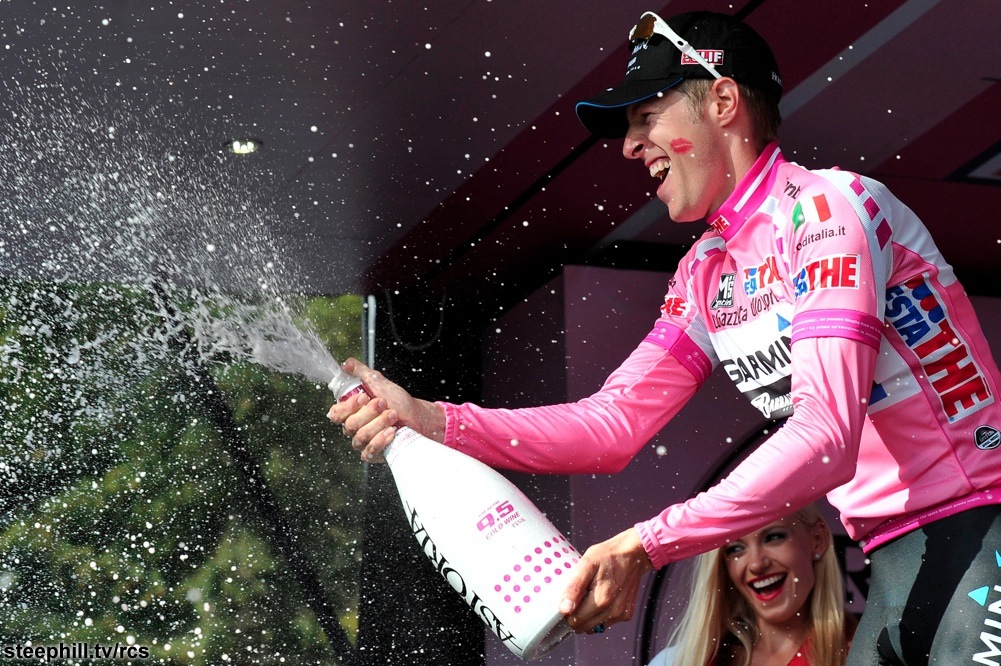 I know the Stanley Cup Playoffs are in full swing, despite actually being in a lull between series, but seriously, I can't believe Ryder Hesjedal's taking the Pink Jersey on Saturday wasn't front page news everywhere. It's the first time a Canadian has ever worn the leader's jersey in the Italian tour. I'll repeat that. First. Time. Ever. I don't know how long he can hold it seeing as his lead was a slim 9 seconds over Spain's Joaquin Rodriguez. There are, I think 5 more mountain stages left, so who knows how well Hesjedal will fare but for now it is sweet, sweet, sweet. Sunday's stage was a mountainous 229 KM race and today's is a relatively easy 166 KM (oh just 100 KM more than I barely survived on my own Sunday ride). I don't know what their strategy will be for the Tour de France but for now it's great to see Hesjedal being supported by his new Garmin-Barracuda team and see him enjoy continued success. All hail, Hesjedal, or as his Cervélo team mates plainly referred to him, "The Weight of a Nation".
"Take a load of Annie,
And put the load right on me…"
The Weight
The Band from Music from the Big Pink